112 East Burlington Avenue #1
La Grange, IL 60525

PLACES TO STAY
Meet us where independent antique dealers sell hand-curated collections

If you are all about the treasure hunt, then this is the place to be!

At Jackson Square Mall, you'll find more than just a vast selection of hand-curated antiques, home decor, and vintage clothing. You'll find a community of antique dealers who are passionate about buying and selling antiques.

This two-story storefront is brimming with antique furniture, lamps, chandeliers, mirrors, luggage, jewelry, vinyl records, and so much more. You'll find refurbished, vintage, and antique collections that will have you browsing the aisles here for hours!

A landmark in downtown La Grange, the Jackson Square Mall has been connecting independent antique dealers with antique lovers since 1998.



Best Time to Visit
Jackson Square Mall is open Monday through Friday from 10am to 6pm, Saturday from 10am to 6pm, and Sunday from 11am to 5pm.
Costs
Prices range depending on the product type and brand, but you can bet that the expert antique dealers here are keen to negotiate a good deal for you.
Meet Your Guides
Jackson Square Mall has been a fixture in downtown La Grange since 1998 when it opened its doors to independent dealers and antique lovers. Let the experienced dealers be your guides as you peruse the expertly curated collections here.
How To Get Here
Jackson Square Mall is located at 112 E Burlington Avenue in La Grange. The antique mall is just a three-minute walk from the La Grange Road Stop on the BNSF Metra Train.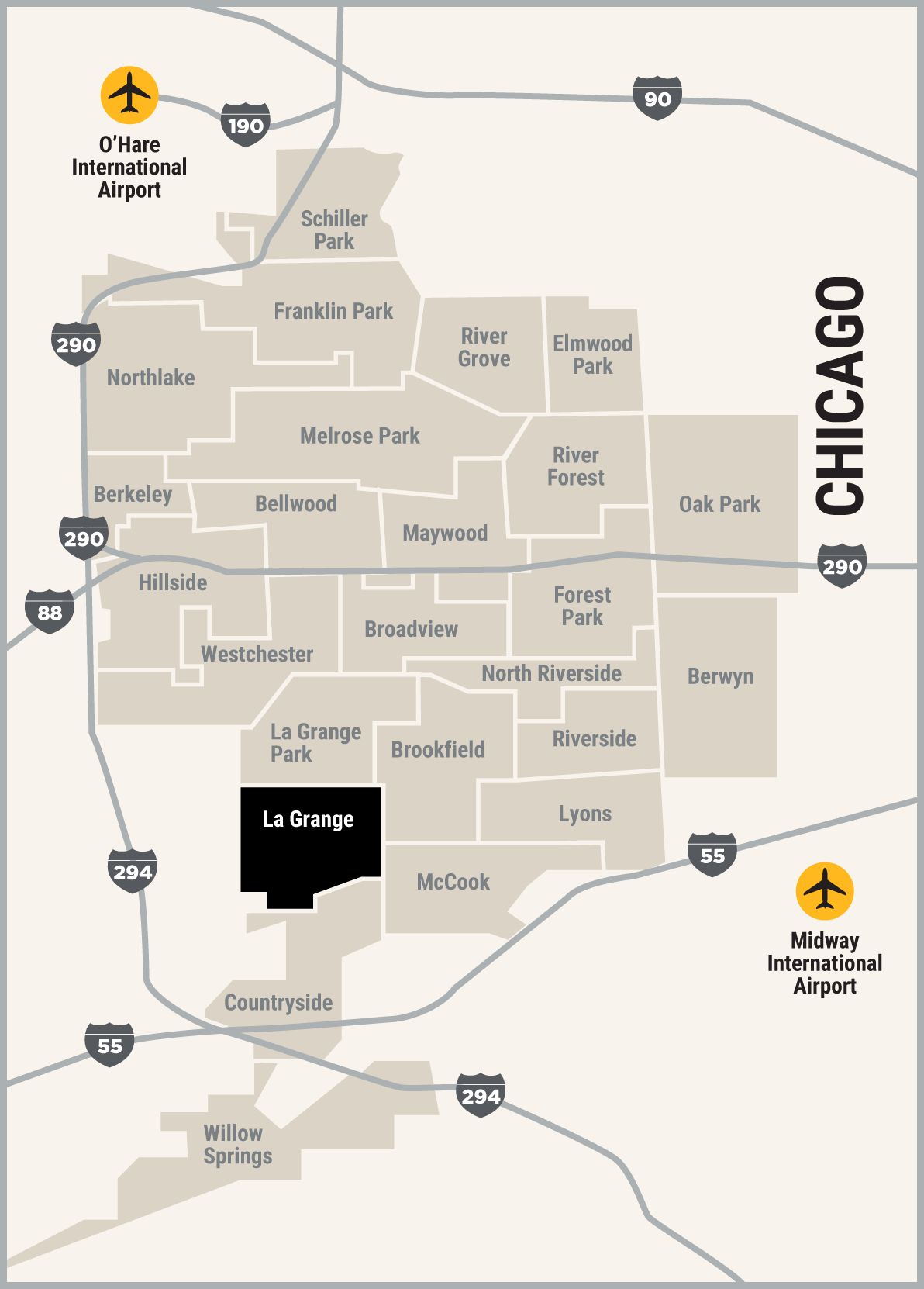 You Might Also Be Interested In...
There's More To Discover!