7301 Harrison Street
Forest Park, IL 60130

PLACES TO STAY
Meet us where nostalgic candy is sold outlet-store style

If you've got a sweet tooth, then you'll be happy to learn about this hidden gem in Forest Park. The Ferrara Pan Factory Outlet Store is tucked inside the Ferrara candy factory, and it's here where you'll find the best deals on piles of candy that will fix that sweet tooth (though your dentist may disagree!)

While you may not recognize the name Ferrara, you will likely recognize some of their trademark candies like Lemonheads, Red Hots, and Atomic Fireballs.

The "pan" in the Ferrara Pan name comes from the method in which the candies are made. An open, rotating pan is used to get that hard-candy finish on all your favorites like Original Boston Baked Beans, Sour Cherries, and NERDS.

Ferrara is also known for its gummies and its chewies. Think "Now and Laters" and Black Forest Gummy Worms.
Best Time to Visit
The Ferrara Candy Outlet Store opens early at 7:30am every day except Sunday. Monday through Friday it stays open until 4:30pm. It closes at 2:30pm on Saturday. The Ferrara Outlet Store is closed on Sunday.
Costs
This is one of those places where the deals change by the day. Find the little store on the candy factory grounds and explore the tables full of your favorite candies. You can count on the prices beating regular store prices by far.
Pro Tip: The Ferrara Pan Factory Store is cash only.
Meet Your Guides
The guides here are the legacy. Ferrara Pan Candy Company got its start when Salvatore Ferrara immigrated to the United States from Italy. Coming from a family of bakers, it made sense for him to open a bakery.

That's exactly what he did in Chicago's Little Italy neighborhood in 1908 where he started selling candy-coated almonds. When the candies started selling faster than the baked goods, he partnered with his brothers-in-law to sell pan candies that they dropped through a hole in the floor into the shipping department.

Today, Ferrara Pan Candy Company has merged with other candy brands to become simply Ferrara. The humble beginnings of this candy company are inspiring considering that Ferrara now makes 135,000 pounds of NERDS daily and produces 800 million pounds of candy annually.
How To Get Here
The Ferrara Pan Factory Outlet Store is located in the Ferrara Candy Factory at 7301 Harrison Street. It's just a two-minute walk from the Harlem Stop on the CTA Blue Line and just nine miles west of downtown Chicago.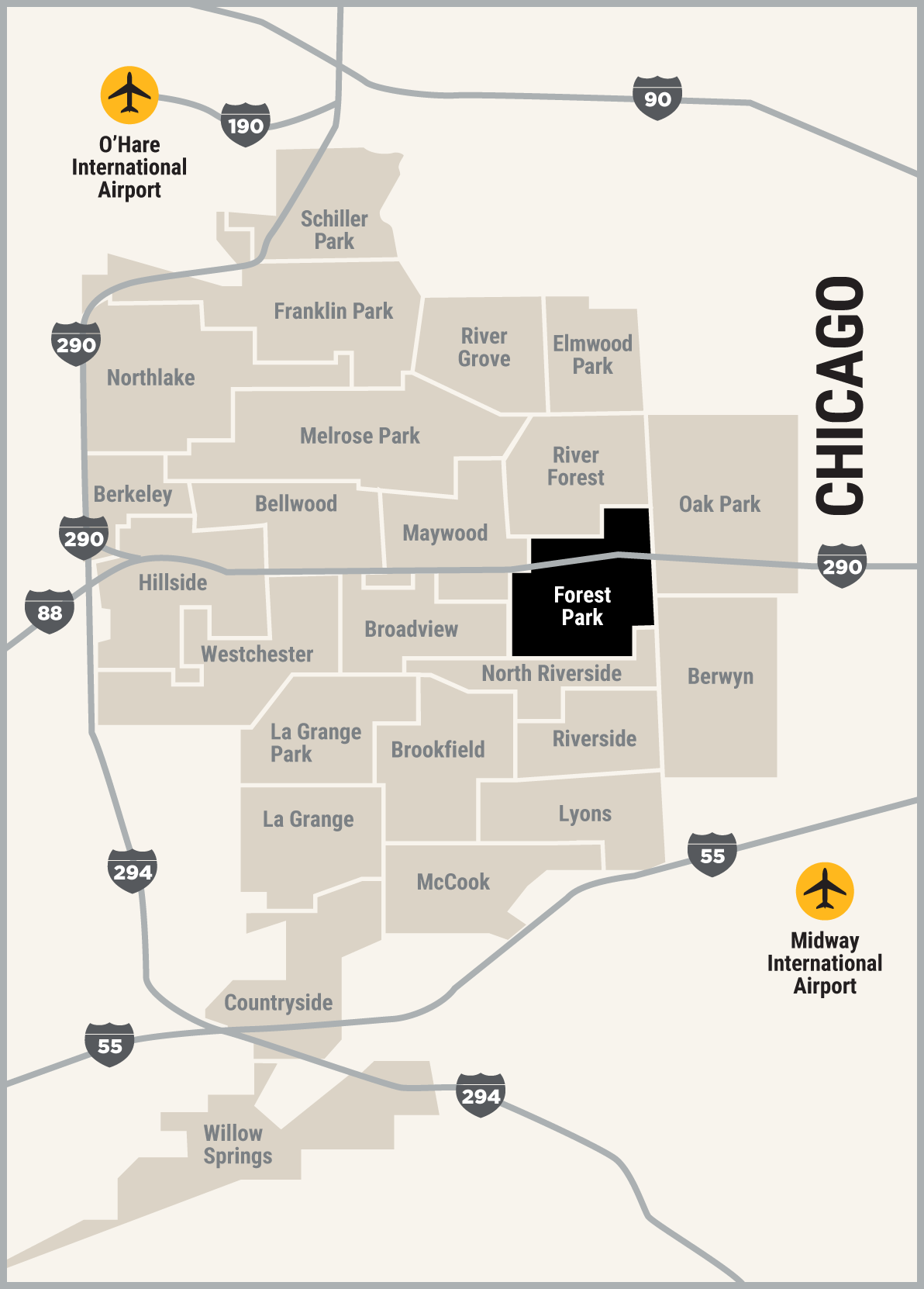 You Might Also Be Interested In...
There's More To Discover!