615 Garfield Street
Oak Park, IL 60304

PLACES TO STAY
Meet us where nature meets history
The beautiful Edwardian-style Oak Park Conservatory was built in 1929 and is listed on the National Register of Historic Places. It offers a quiet escape from the hustle of the city with more than 3,000 plants in three different conservatory showrooms.
In the Mediterranean Room, breathe in the aroma of lavender, rosemary, sage, and thyme. These are the plants and herbs that can withstand intense sunlight and high heat.
The Tropical Room is an auditory experience. Here the sound of falling water mingles with the music from birds. There is a pond filled with Koi, goldfish, and even turtles. Fig, banana, and papaya trees share their fruit bounty in this tropical escape in the center of Oak Park!
It's in the Desert Room where you will find cacti and succulents beside an oasis pond. Olive, date palm, and pomegranates are near the patient Agaves that grow for 25 to 30 years before their stalks flower. In the Curiosity Corner, you'll discover plants that eat insects like the Venus Fly Trap!
Finally, stroll through a garden filled with plants native to Illinois.
Best Time to Visit
The Conservatory is open Tuesday through Sunday. Hours: 10am to 4pm.
No advanced registration is necessary. Call ahead for groups of 10 or more.
Costs
Admission is free! (Suggested donation of $5 is appreciated.)
Options are available to further support the Park District of Oak Park by becoming a friend of the Oak Park Conservatory with an annual membership. Or join the volunteer program to lead tours and support community events.
Meet Your Guides
The Park District of Oak Park is pleased to welcome you to this garden oasis in the midst of an urban landscape. And so are the talking parrots!
The Historic Homes & Gardens Tour is a unique opportunity to walk through history. The tour includes the Oak Park Conservatory, Pleasant Home, and Cheney Mansion ($35 per person, including lunch).
How To Get Here
The Conservatory location is just steps from the Blue Line "L" stop in Oak Park or a 20-minute drive from downtown Chicago. Free street parking is available nearby.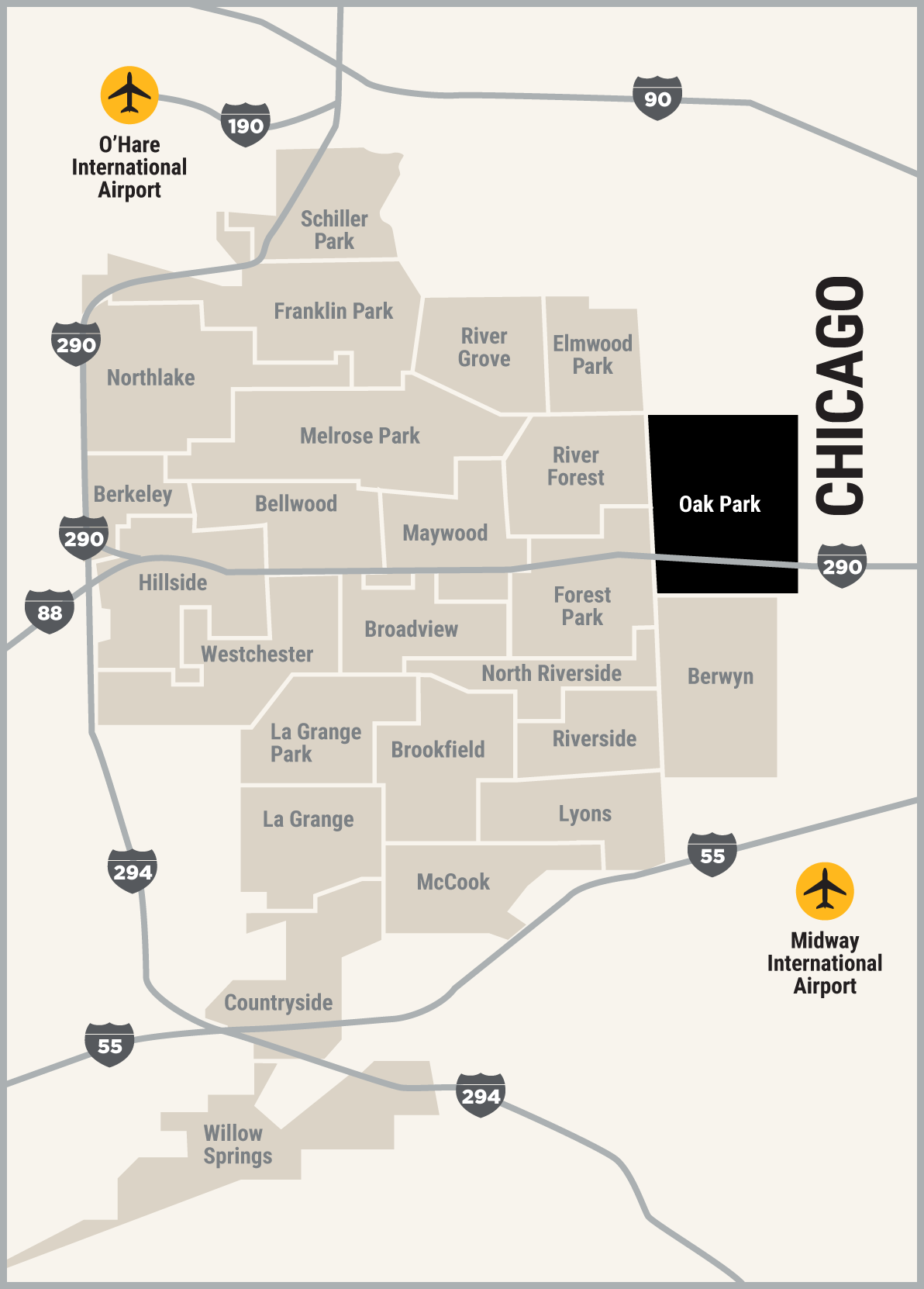 You Might Also Be Interested In...
There's More To Discover!