6445 West North Avenue
Oak Park, IL 60302

PLACES TO STAY
Meet us where the business is play

With seven exhibits dedicated to creative play, Wonder Works is the place where children are the boss and play is the only thing on the agenda.

The Children's Garden teaches kids where food comes from and jumpstarts a healthy relationship with vegetables. (It turns out kids will readily eat vegetables when they are the growers and harvesters!)

In the Great Outdoors exhibit, kids explore a forest and treehouse with the sound effects of the wild as the backdrop. In Build It! shape, size, and spatial awareness are explored. As kids build with their own hands using teamwork and cooperation, the "little" concepts of physics and math are introduced in a way that is nothing but fun.

North Avenue Art Works is the exhibit that encourages open-ended craft. Art materials are provided and the product is entirely up to the imagination of the creator. Perhaps the artwork produced will be sold at the Farm to Market play zone, which allows children (and their adults!) to role play as goods are bartered and sold.

Attend the theater at the kid-controlled production Lights, Camera, Action! With spotlights, cameras, and costumes, some children will want to star on the stage and others will pull the strings from the behind-the-scenes.

In the Becky Boyce Nature Space, kids can get outdoors where learning opportunities are built into the landscape.
Best Time to Visit
Open 10am-12pm and 1pm-3pm every day except Tuesdays and Wednesdays. (Closed to the public on Tuesdays and Wednesdays.)

Reservations are not required for general play sessions. Wonder Works can be reserved for private play sessions on Fridays, Saturdays, and Sundays from 1pm-3pm.

Be sure to read the calendar for special events for the local community!
Costs
Adults and children: $11
Active military families: $9
Teachers and educators: $9
Senior citizens (55+): $9
First responders: $9
Infants under 12 months: Free

Memberships are available.
Meet Your Guides
The staff at Wonder Works are ready to welcome you to this safe environment designed for family fun. This non-profit organization has inspired creativity and curiosity in the Oak Park community for more than 30 years.


How To Get Here
Wonder Works is on the corner of Elmwood and North just a few blocks west of Ridgeland Avenue. It is a 20-minute drive from downtown Chicago.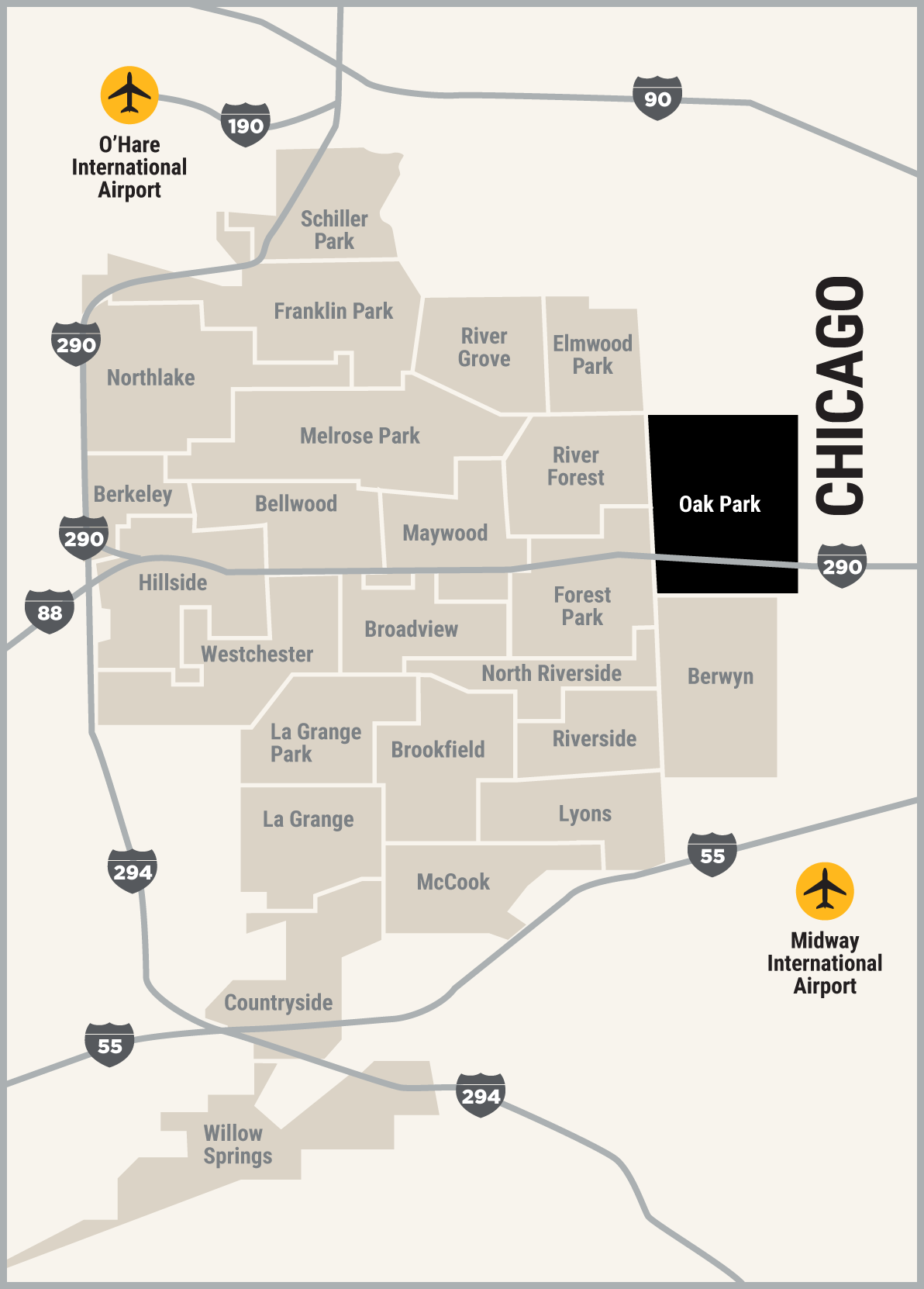 You Might Also Be Interested In...
There's More To Discover!