1100 Ogden Avenue
Western Springs, IL 60154

PLACES TO STAY
Meet us where the trees reach
This adventure park in Bemis Woods lets you fly through the treetop canopies on 500-foot ziplines. But that's not all! With Tarzan swings, suspension bridges, and aerial obstacles, this outdoor adventure is one that you'll be talking about for a long time.
Fun for the young and the young at heart, the Go Ape experience includes outdoor adventures for every age (though minimum height requirements apply).
The Treetop Adventure is an epic journey through the trees by way of 45 aerial obstacles, including 40-foot tree-to-tree crossings, a 553 zipline, and a Tarzan swing. Expect to spend two to three hours on this adventure through the trees. (Ages 10 and over.)
The Treetop Journey is an introduction to the treetops with 21 aerial obstacles, including a 194-foot zipline. Expect to spend one hour on this adventure. (All ages.)
The Go Ape Treetop Nets is a network of treehouses, bouncy nets, and huge slides in the trees. Available for groups of 10 or more.
The outdoor Axe Throwing experience is one way to blow off some steam! With unique games and four targets, you'll learn the art of the axe in a beautiful outdoor environment.
Note: Gloves are required on the treetop experiences.
Best Time to Visit
Go Ape closes its forest doors during the winter months. It's best to visit during daylight hours when the weather is warm.
Costs
Treetop Adventure: $62.95 for ages 16+ and $44.95 for ages 10-15
Treetop Journey: $32.95 all ages
Treetop Nets: $29.95 ages 2+
Axe Throwing: $17.95 per person/per hour
Book your adventure before you go. Customized group outings for special events are available.
Meet Your Guides
Your guides at Go Ape Treetop Adventures are on a mission for fun and for giving back. Each Go Ape location across the United States partners with its host public park or forest preserve to give a portion of each ticket back to the local area.
While your guides at Go Ape are on a mission for fun, they will also ensure a safe experience throughout your time at the adventure park.
How To Get Here
Go Ape is located in Bemis Woods in Western Springs, Illinois. Part of the Forest Preserves of Cook County, Bemis Woods is a premier nature hub in the western suburbs just a 30-minute drive from downtown Chicago.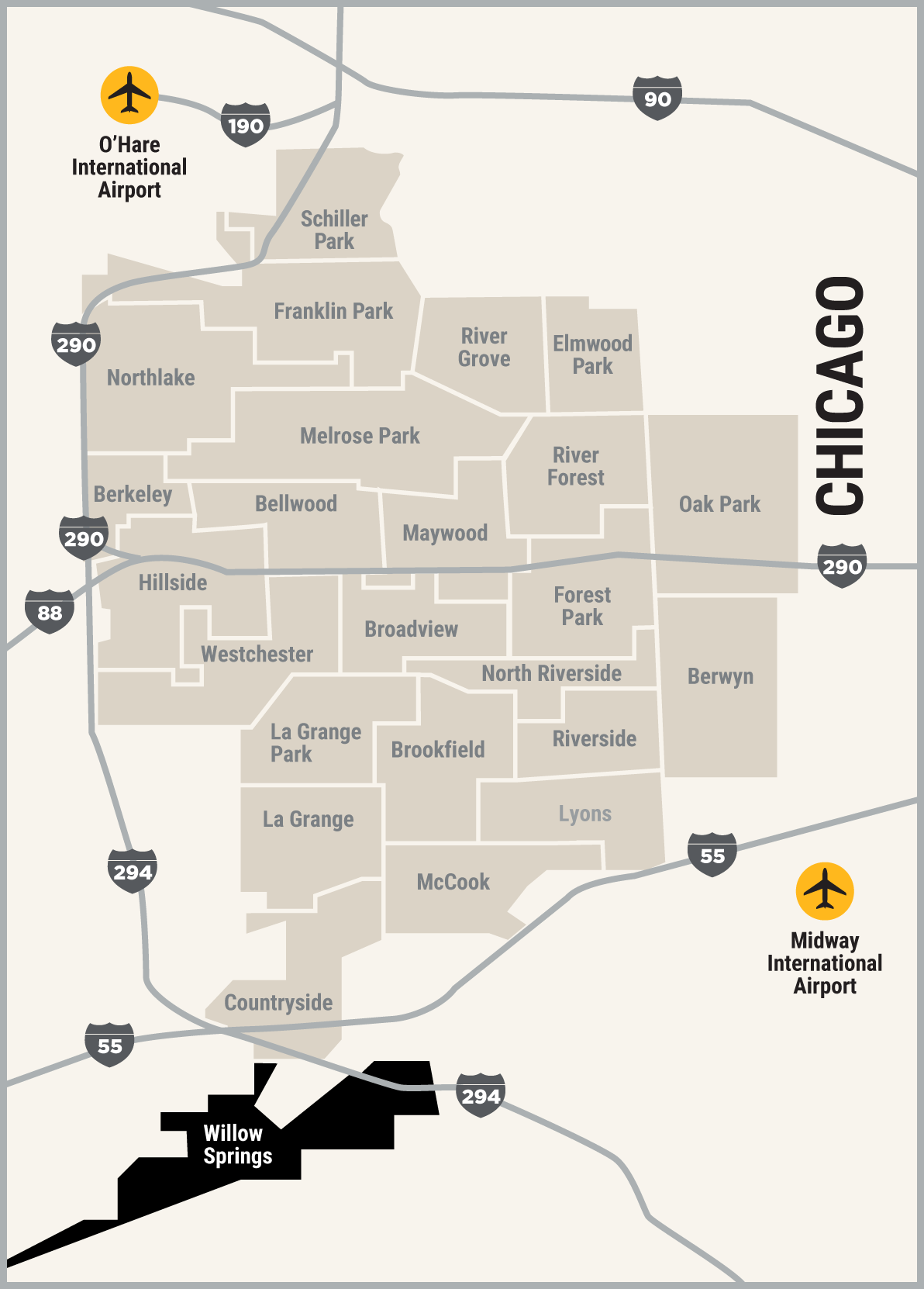 You Might Also Be Interested In...
There's More To Discover!