9415 Ogden Avenue
Brookfield, IL 60513

PLACES TO STAY
Meet us where high scores are made
At the largest arcade in America, you never have to worry about rationing your quarters. Every arcade game here is set on free play all day long!
There are more than 900 games at the Galloping Ghost Arcade, including nostalgic favorites like Pac-Man, Double Dragon, and Space Invaders that let you step back in time.
You may even find yourself competing against a world-record holder! Since the Galloping Ghost is also one of the most reputable arcades around for tracking high scores, there are more than 180 world records set right here in these hallowed halls.
If honing your gaming skills is your goal, then this is the place. Video game education and discussions are available.
Best Time to Visit
Best time to visit the Galloping Ghost Arcade: The largest arcade in the world is open 365 days a year, so it's always game day here!
SUNDAY THROUGH THURSDAY HOURS: 11am-Midnight
FRIDAY AND SATURDAY HOURS: 11am-2 am
Costs
It's $25 at the door and then nothing more. Every game is set to free play and re-entry is permitted all day long.
Police, fire, and military personnel: $10.
Passes for a week or month membership are available.
Meet Your Guides
Let the ghost monsters be your guide! With more than 700 games set to free play, the hosts here are Blinky, Pinky, Inky, and Clyde from the Pac-Man ghost gang.
How To Get Here
Located in Brookfield, Illinois the Ghost Arcade is less than one mile from the BNSF line or a 20-minute Uber ride from downtown Chicago. Parking is available on Ogden Avenue.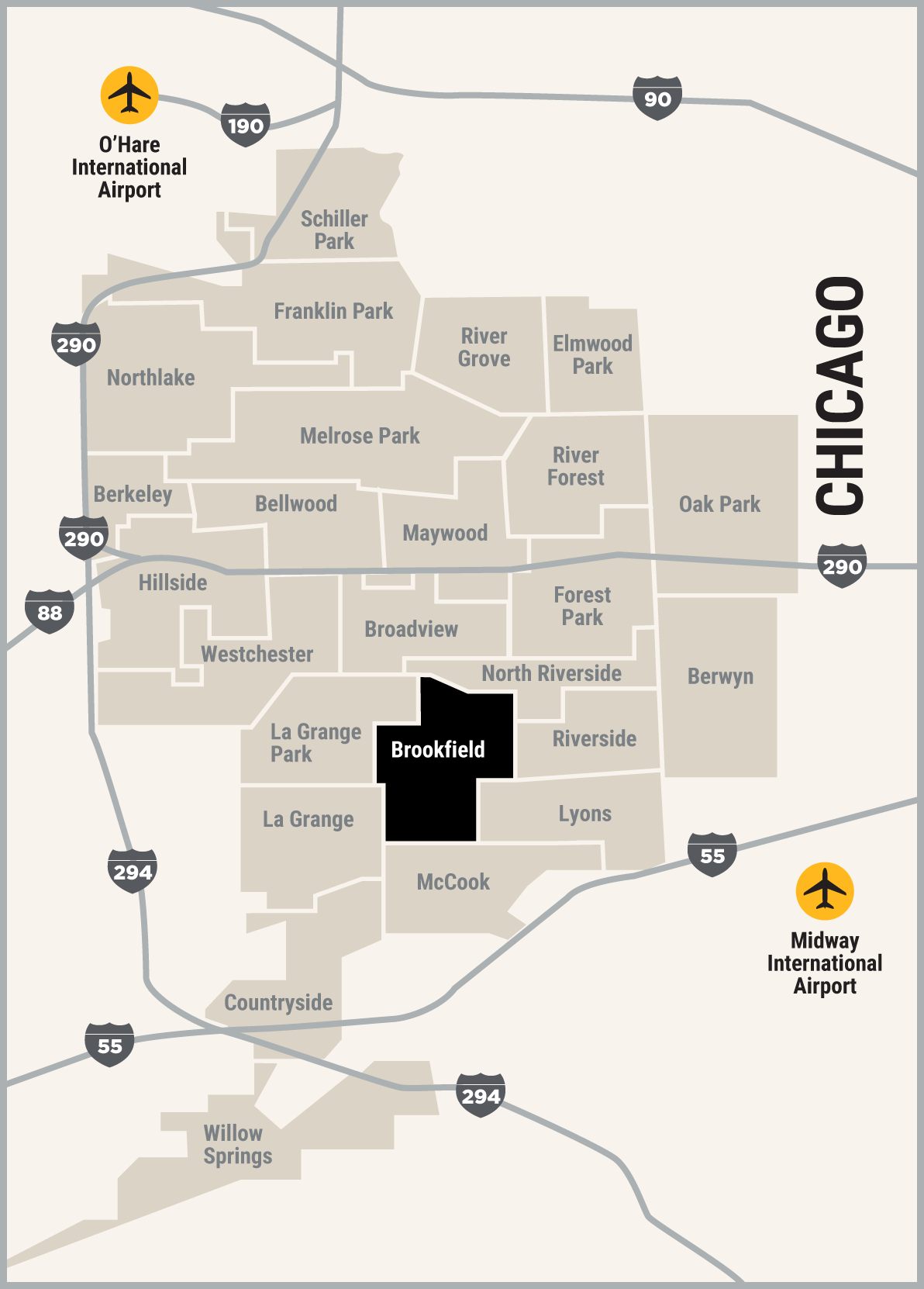 You Might Also Be Interested In...
There's More To Discover!