4 Conti Parkway
Elmwood Park, IL 60707

PLACES TO STAY
Meet us where the community plays together

Looking for a way to stretch your legs? The Elmwood Park community and Recreational Center is the place to be!

Here there are four bocce courts hosting weekly leagues and three golf simulators with more than 7,300 courses and a driving range. And that's just the beginning!

There are tumbling programs for every age, cheer lessons, aqua fitness classes, and ceramics courses. There is a full youth program with a wide range of learning opportunities from basketball to taekwondo to drawing. There are even magic classes for the budding magician!

This community center is the place to spend an afternoon learning through movement.
Best Time to Visit
The Elmwood Park community center is open Monday through Saturday from 9am to 10pm and Sunday from 11am to 8pm. Check the facility calendar for special events.
Costs
Fees for courses at the Elmwood Park Rec Center vary depending on the opportunity. Courses and classes tend to be about $45.
Meet Your Guides
The Village of Elmwood Park is proud to host a rec center that welcomes the community to join together in leisure and learning.
How To Get Here
The Elmwood Park Community and Recreational Center is located at 4 Conti Parkway. It's just a five-minute walk from the Elmwood Park Stop on the Milwaukee District West Metra Train.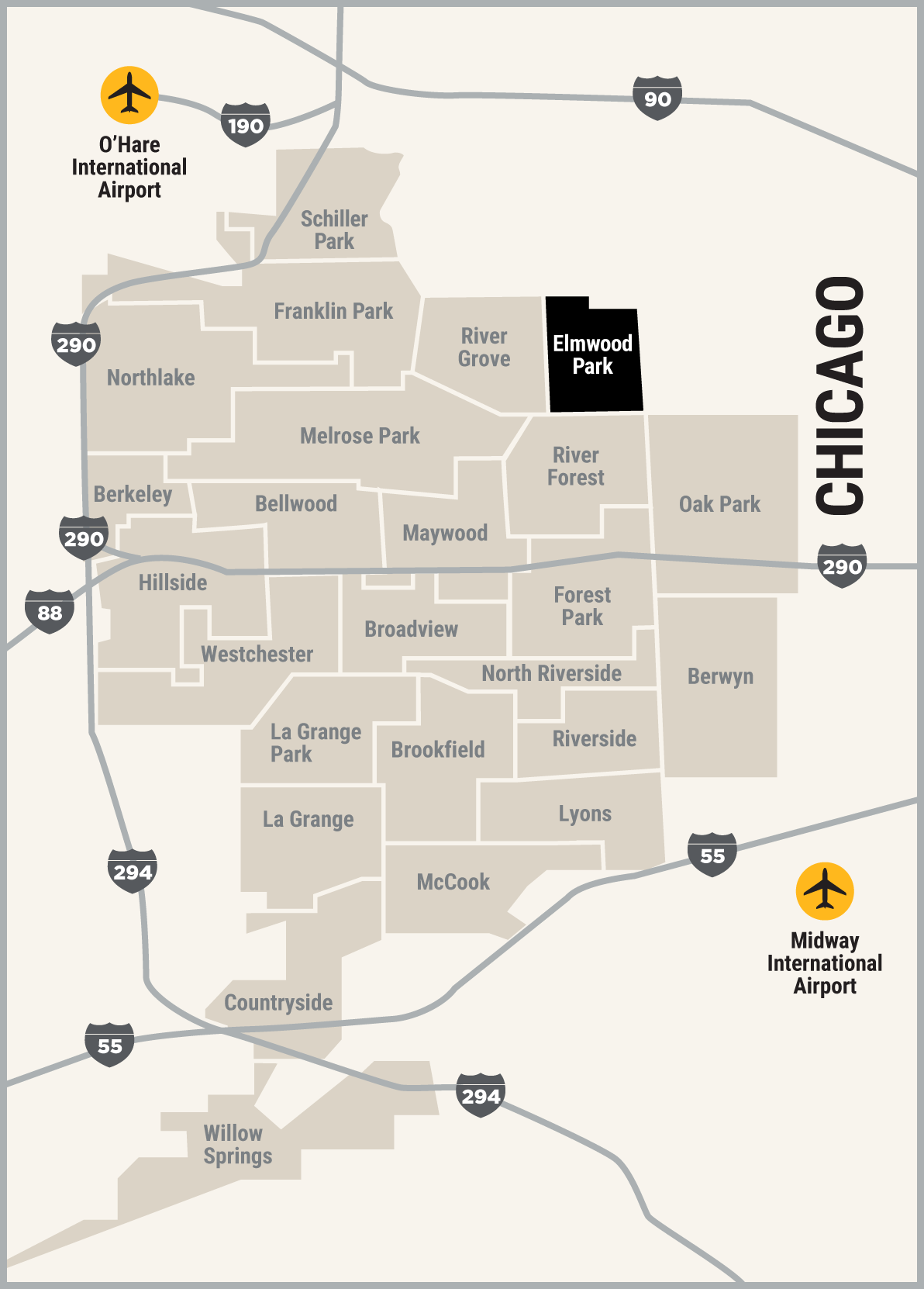 You Might Also Be Interested In...
There's More To Discover!