5050 River Road
Schiller Park, IL 60176

PLACES TO STAY
Meet us where the hauntings feel real

Around Halloween, when it's said that the veil between the living world and the spirit world is at its thinnest, the 13th Floor Haunted House beckons.

Here you will wander through haunted houses and immerse yourself in the following wild adventures:

Bad Blood: The ancient war between vampires and werewolves has spilled into the city streets. Watch out because you are caught in the middle!

The Spirit of Halloween: Feel the wrath of the witch who was cast out of the community as she commands an army of corpses and flesh to seek revenge.

While you're at it, try your hand at the mini-escape games. Your group will have five minutes to decipher the riddles and clues necessary to escape.

Pro Tips: Wear comfortable shoes as it is dark inside the haunted house. The experiences may be too intense for kids under the age of 12.
Best Time to Visit
Open Friday, Saturday, and Sunday evenings around Halloween!

There are also special events throughout the year. Check out holiday-themed fright nights like a "Love Bites" event held on and around Valentine's Day or the "Halfway to Halloween" events held in May.
Costs
It's best to book in advance for your haunted house experience as tickets tend to sell out fast. General Admission is about $35 or skip the line for $50. The mini escape rooms are $5 for each experience.

You can become a member of the Fright Club if you want access to tickets before they are available to the public.
Meet Your Guides
The spooky creatures are your guides at this haunted house where you'll be jumping from fear at every turn!
How To Get Here
About a 25-minute drive from Chicago, 13th Floor Haunted House is located at 5050 River Road in Schiller Park. It is possible to take the Blue Line "L" Train. The Haunted House is about a 25-minute walk from the Rosemont Stop.

It's also just down the road from the Axeclusive Axe Throwing and VR Lounge if you want to make a day full of entertainment. Or walk down the block to Short Fuse Brewing to have a beer post haunting.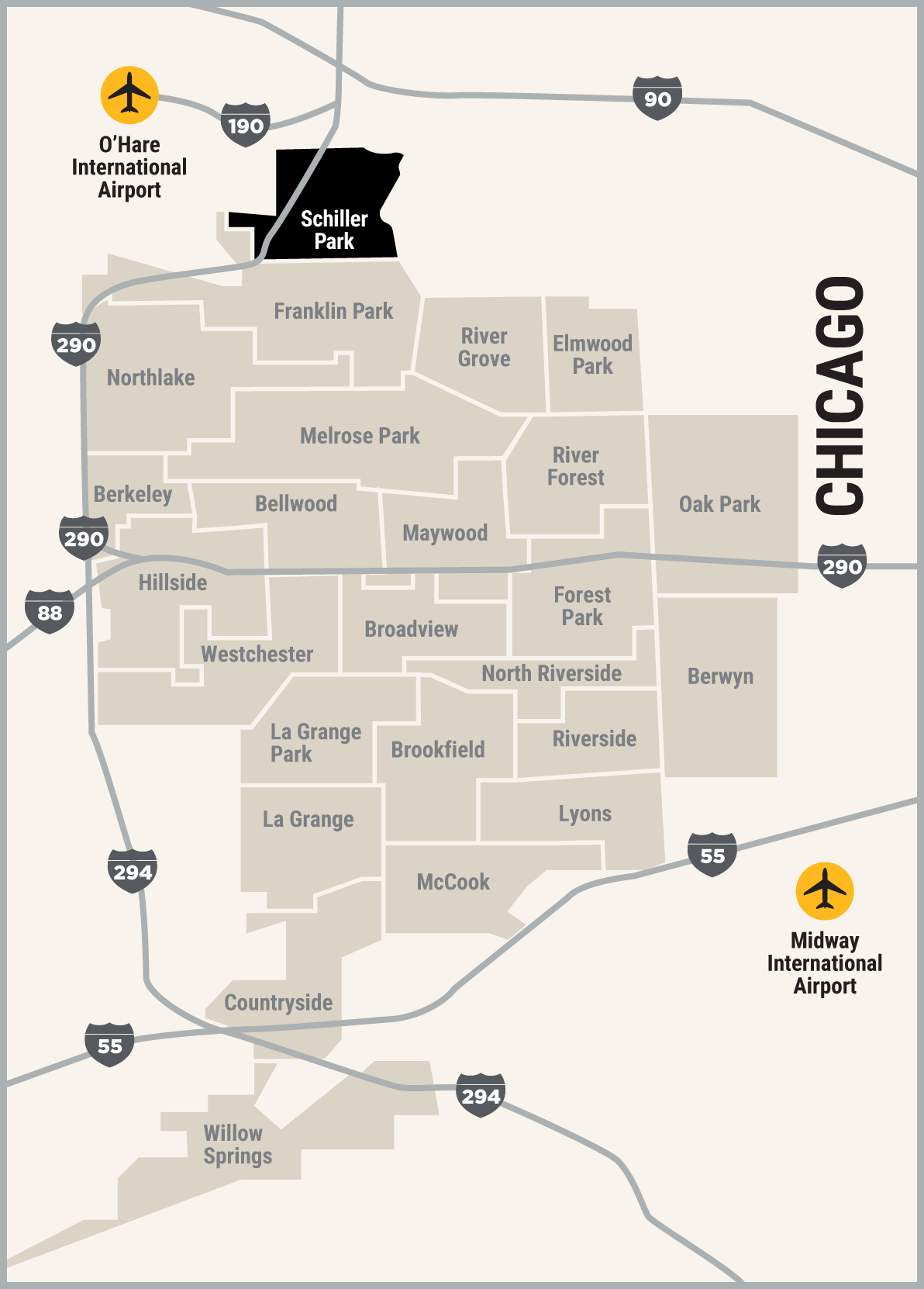 You Might Also Be Interested In...
There's More To Discover!