Galloping Ghost Arcade is a destination for gamers from all over the world.Arguably the largest arcade in the world, they have an impressive collection of 708 games.From Pac-Man and Donkey Kong of the 1980s to the Mortal Kombat and X-Men of later years, there is something here for every skill level.And their flat rate of $20 allows for unlimited game play and no need for coins or tokens. Galloping Ghost Arcade has become what could easily be considered an interactive museum, archiving rare titles and restoring old titles.
Opened on a Friday the 13th in August of 2010, the arcade opened with 130 arcade games. In just four years, they were able to grow into the largest arcade in the world with 440 arcade games.Now at 708, they are a monolith.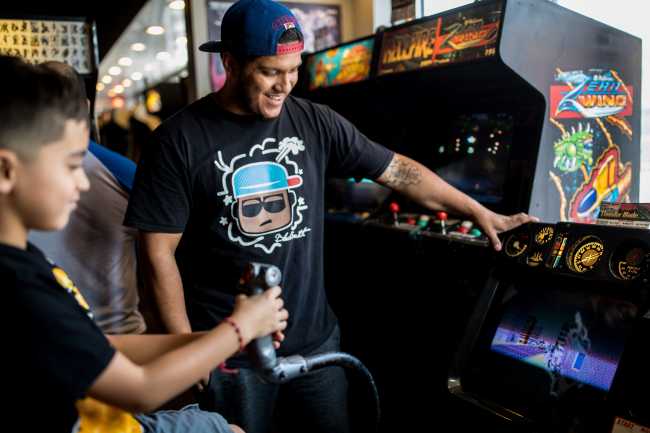 Their games come from all over the world, some having never been released in the United States.They also specialize in rare titles like Primal Rage II, Hammer Away, and Godzilla.Always expanding, they now also have a dedicated pinball area.They also have facilities for repairing old machines and for fabricating missing or broken parks allowing them to ensure all games continue to run.
Galloping Ghost has a dedicated following who look forward to every Monday when a new game is added to the floor.Many of their regular players are also quick to share information and help if you get stuck. You can also join in on one of their competitions or tournaments.Since they run on a flat fee, you can go from game to game easily until you find the one you like.This is an arcade focused on "The Experience".
Galloping ghost is open 365 days a year, 11am until 2am.