1046 Pleasant Street
Oak Park, IL 60302

PLACES TO STAY
Meet us where good conversation is steeped

This vintage tea room is meant to invite conversation over plates of scones and a proper cup of tea. Serenitea Tea Café and Boutique is styled after the parlors of the 1920s where women gathered together to discuss art, politics, and news.

With Serenitea, Owner Tracy Boone gives a nod to the importance of those historical spaces where women felt safe to join together and discuss current events. She hopes to reimagine that atmosphere in her inviting space where the tea is served in eclectic teacups and pots.

Come for afternoon tea and enjoy finger sandwiches, scones, and mini pastries. Linger over the conversation and really experience your tea. Boone is happy to teach you about the tea you are drinking as well as the etiquette and history behind the proper cup of tea.

For instance, did you know that the concept of afternoon tea began in the early 19th century? Then it was customary to have two main meals a day: breakfast and dinner. According to Serenitea, the 7th Duchess of Bedford started to get a bit hungry around the time that we now call lunchtime.

She started taking a pot of tea and a light snack in her boudoir and then started inviting friends. Before long, she brought her social invention to London, sending cards to ladies requesting their presence for tea and a stroll.

It sounds like the Duchess of Bedford invented the cure for "hangry!"

You will learn all about the history of tea at Serenitea where you can also rent the space for your very own afternoon tea party!


For a treat, go for the house specialty Bistic Rustico, which is a grilled ribeye with rosemary potatoes and a truffle demi-glaze.
Best Time to Visit
Serenitea is open Thursday through Sunday from 10:30am to 4pm. Make sure to check the website or Facebook page for special events!
Costs
Afternoon tea with all the trimmings is $30. Scaled-down tea experiences are available for about $15.

Pastries and cookies are also available as well as loose-leaf tea to-go.
Meet Your Guides
Tracy Boone is the owner of Serenitea. She started the tea room as a business meant for fun for her customers and for her. Stop on by Serenitea to see Tracy who is still having fun, even though she is up baking delicacies at 4am most mornings!
How To Get Here
At 1046 Pleasant Street, Serenitea is just a 0.2-mile walk from Oak Park's Harlem/Lake Stop on the "L" Green Line train.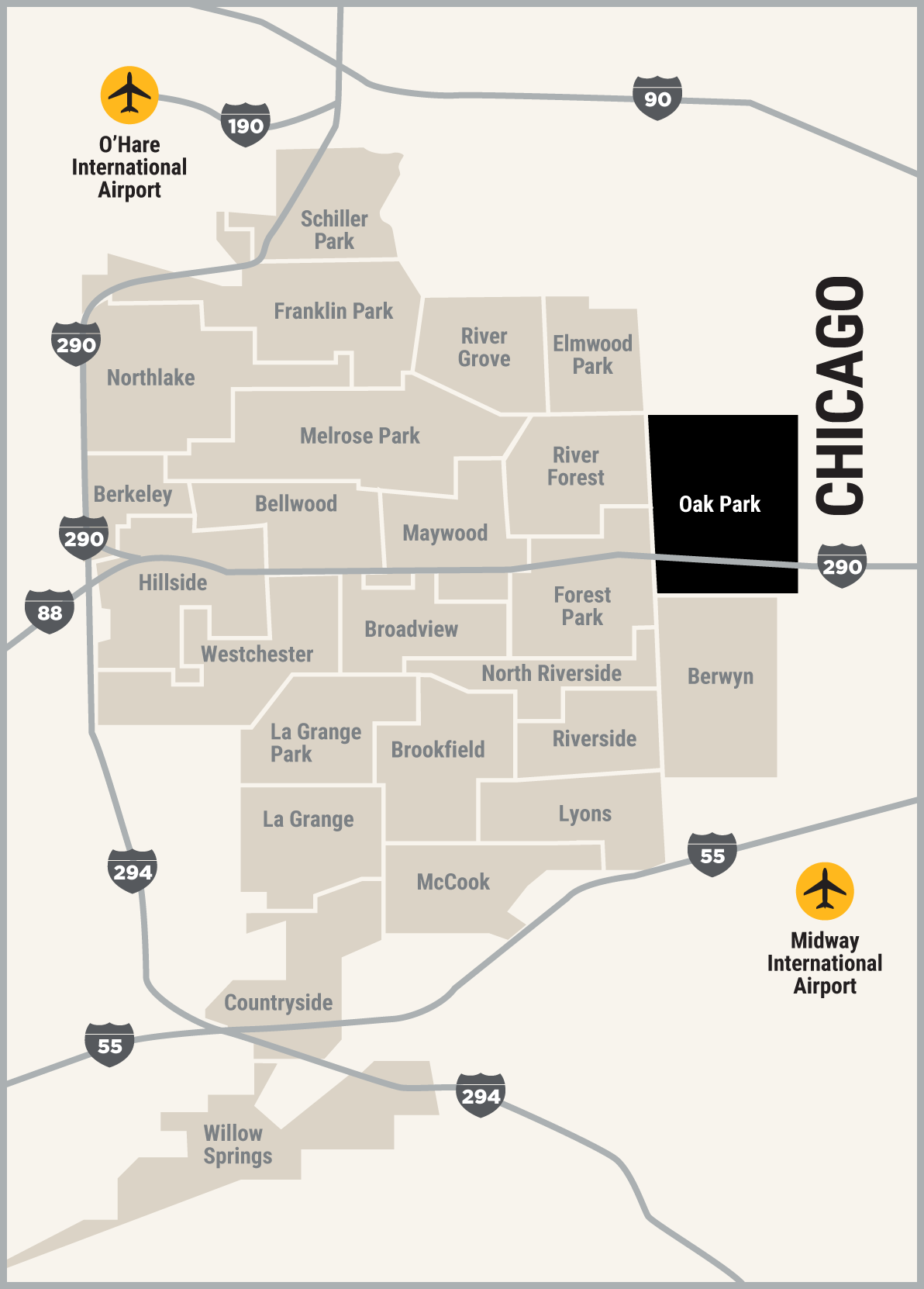 You Might Also Be Interested In...
There's More To Discover!