8900 Fairview Avenue
Brookfield, IL 60513

PLACES TO STAY
Meet us where the bacon is elevated

Heralded by the chefs at Sebastian's Ale and Whiskey House as the world's greatest food even when it's all by itself, bacon gets a serious lift in this kitchen all the same.

Try the Bacon Sampler with bacon mozzarella sticks, bacon jalapeños, bacon croquettes, and bacon mushrooms. For something a little "lighter," opt for the Bacon Stuffed Avocado.

Guests give rave reviews of the Giant Bavarian Soft Pretzel served with three sauces and the Meatloaf Dinner topped with Sebastian's secret BBQ sauce.

If you're brave, take on the "Sebastian Challenge" by finishing your Sebastian Burger in under three minutes. If you beat the timer your meal will be free, but that burger is no joke! The bacon and cheese patty is served with a half-pound block of deep-fried cheddar cheese and a fried egg, it's layered with chili, and topped with - you guessed it - bacon.

It's not only the food menu that is next-level at this Ale and Whiskey House. There are more than 50 craft beers on tap and more than 300 choices for whiskey, scotch, or bourbon.
Best Time to Visit
Any afternoon and evening is a good one to visit this Ale House (except Mondays when they are closed). Wednesday nights are Bingo Night!

Sebastian's hours are:

Tuesday through Thursday: Noon to 11pm (kitchen open until 9pm)
Friday: Noon to Midnight (kitchen open until 10pm)
Saturday: 11am to Midnight (kitchen open until 10pm)
Sunday 11am to 10pm (kitchen open until 9pm)

If there is a game, UFC fight, or Boxing match on, Sebastian's will almost certainly have it on.
Costs
Entrees range from $11-$18. The epic Sebastian Burger is $21. The Bacon Sampler is $22. Whiskey, scotch, and bourbon range in price from $6 to $100. You can get a Guinness on tap for $6.
Meet Your Guides
When Nichole Mucha took over ownership of the old Ale House, she transformed it into a high-end sports bar. Sebastian's Ale and Whiskey House is her vision after working for many years in every aspect of the restaurant business, including as a server at Overtime Bacon Bar in Lombard for ten years.


How To Get Here
Sebastian's is located at 8900 Fairview Ave. in Brookfield. It's just a two-minute walk from the Brookfield stop on the BNSF Railway.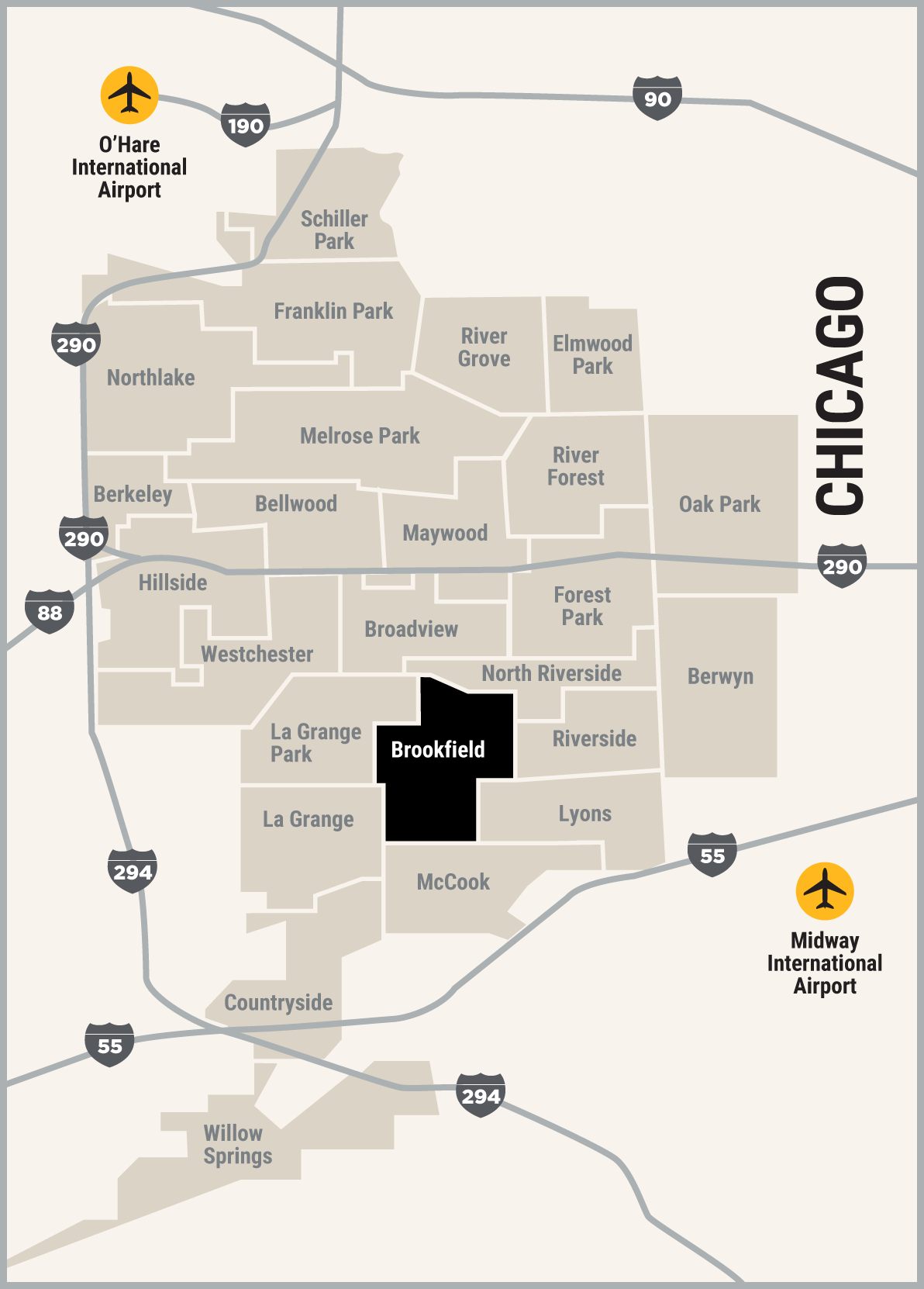 You Might Also Be Interested In...
There's More To Discover!