6226 Ogden Avenue
Berwyn, IL 60402

PLACES TO STAY
Meet us where pizza means family
It all started in a tiny corner store in Cicero where Luigi, who had just immigrated to the United States, filled pizza orders using hand-written tickets that hung from clothespins in a single household kitchen oven.
That was then and this is now.
Luigi and Paisans Pizzeria went from filling orders one-by-one to a thriving, third-generation family business with seven locations across the Chicagoland area. Today Luigi's son Pete and his two sons believe in welcoming your family into their family by way of pizza, award-winning wings, and excellent customer service.
The menu at Paisans Pizzeria and Bar in Berwyn is expansive, including entrees like blackened salmon and baby-back ribs, but it's the pizza and wings that made Paisans famous, so these staple menu items are cooked with extra care.
Care for the customer is also top of mind here. "Paisans" is an Italian word for friends.
Best Time to Visit
Open Sunday through Thursday from 11am-10pm and Fridays and Saturdays from 11am-12pm.
Costs
Price varies depending on size and the type of pizza you choose. All pizzas have a cheese price and you customize it with additional ingredients.
Price for cheese only:
- Sicilian-style pizzas $20-$26
- Deep-dish pizzas $17-$24
- Regular or extra-thin pizzas $15-$24
- Gluten-free pizza $14
Specialty pizzas (think Taco or Meat Lovers) run from $23-$35.
The famous Paisans Pizzeria wings come in traditional or boneless styles and are market price.
Meet Your Guides
If you're lucky, you'll catch Pete and his sons slinging pizza. The boys are learning every aspect of the business from designing new locations to proper pepperoni placement.
While "paisans" is an Italian word for friends, it is expanded to mean family at Paisans Pizzeria and Bar. You can count on feeling welcome here.
How To Get Here
Paisans Pizzeria and Bar is located on Ogden Avenue in Berwyn. It's a 20-minute drive from downtown Chicago.
There is an additional location in the Visit Oak Park area just down the street from the Brookfield Zoo.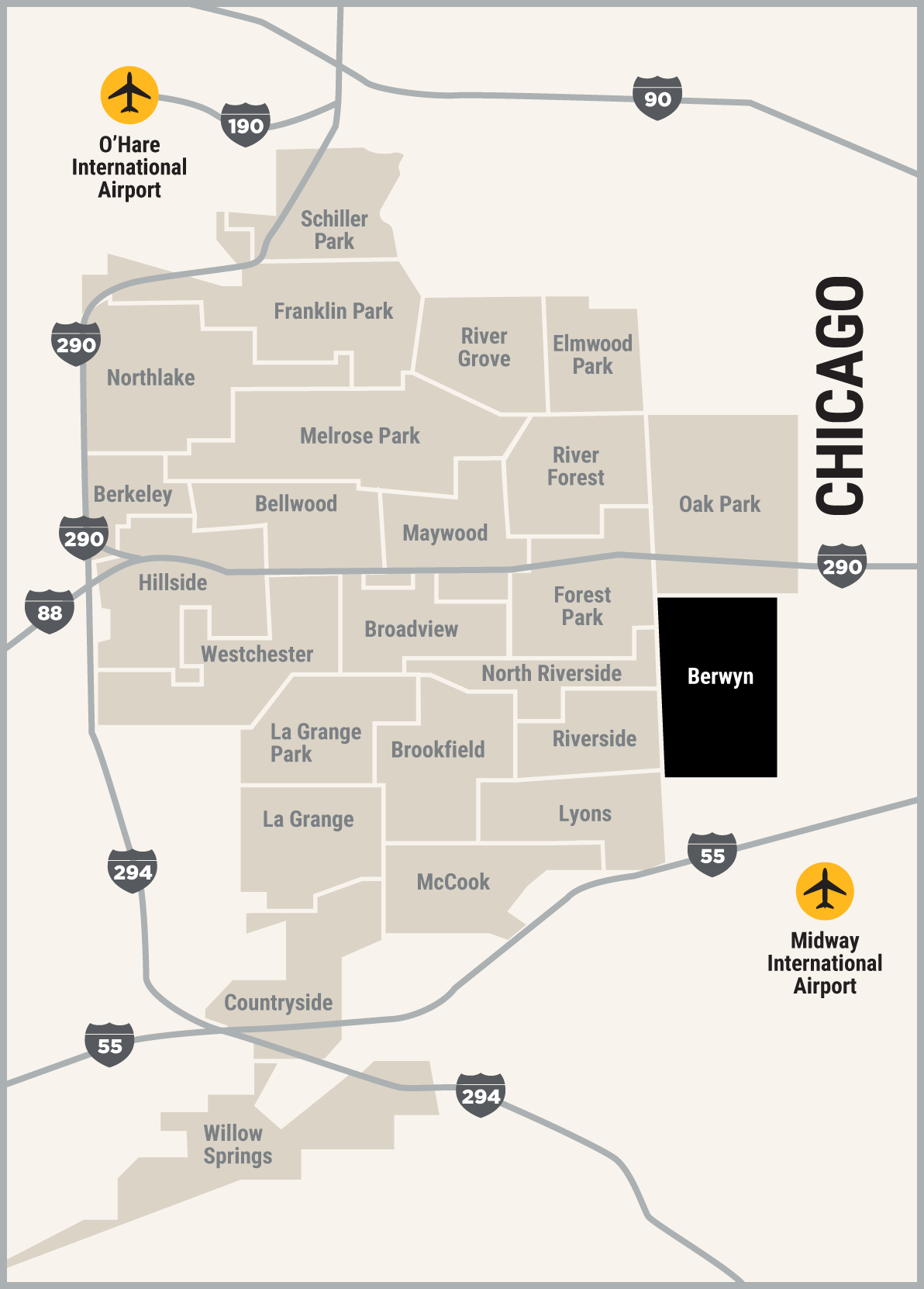 You Might Also Be Interested In...
There's More To Discover!