6806 Roosevelt Road
Oak Park, IL 60304

PLACES TO STAY
Meet us where lager gets a new name

What is Kinslahger you ask? It is a word that the owners of this Oak Park brewery made up to represent the two things at the core of their business:

Kinship with the community and other craft brewers
Lager beer

The extra "h" is just an added bonus.

Co-owners Steve Loranz, Keith Huizinga, and Neal Armstrong believe that lager beer was overlooked when the craft brewing craze swept through the United States, bringing with it a seemingly universal love for IPA.

While there is nothing wrong with a good IPA, the beer lovers and brewmasters at Kinslahger want to give the lager a little love. You'll always find a diverse selection of lagers on the menu that hangs from the wall of the intimate tasting room.

This trio is always experimenting with something new, so no two visits to Kinslahger are the same!


Best Time to Visit
Kinslahger is open Thursday and Friday from 5pm to 10pm, Saturday from 2pm to 10pm, and Sunday from 2pm to 6pm. (Closed Monday, Tuesday, and Wednesday.)
Costs
Check the menu on the wall for the latest beer selections. Prices may vary, but you can bet on spending about $7 for a brew. This is a BYOF (Bring Your Own Food) establishment, but some small snacks like a sourdough pretzel are offered for about $3.

Cash is not accepted at Kinslahger. All major credit cards, debit cards, and Apple Pay are accepted.
Meet Your Guides
There are three owners, partners, and friends who you may find behind the tap at Kinslahger Brewing Company.

Steve Loranz is the head brewer who spent 20 years in the corporate world before following his passion for crafting beer. His partners in brewing are Keith Huizinga and Neal Armstrong.

This trio of beer makers also partners with other local establishments like One Lake Brewing to create crossover beers for good causes. That was the case when the two breweries joined with the Oak Park Brewing Company to create a collaborative IPA to break down the stigma around mental health issues.

Called "Things We Don't Say IPA," the beer was served in all three locations and 100 percent of profits went to a Chicago-based non-profit dedicated to suicide prevention.

This is a cause near and dear to the partners at Kinslahger who have often donated tips left at the brewery to the American Federation for Suicide Prevention.
How To Get Here
Located at 6806 Roosevelt Road, Kinslahger is a half-mile walk from the Oak Park Stop on the Blue Line of the "L" train or a 15-minute drive west of downtown Chicago.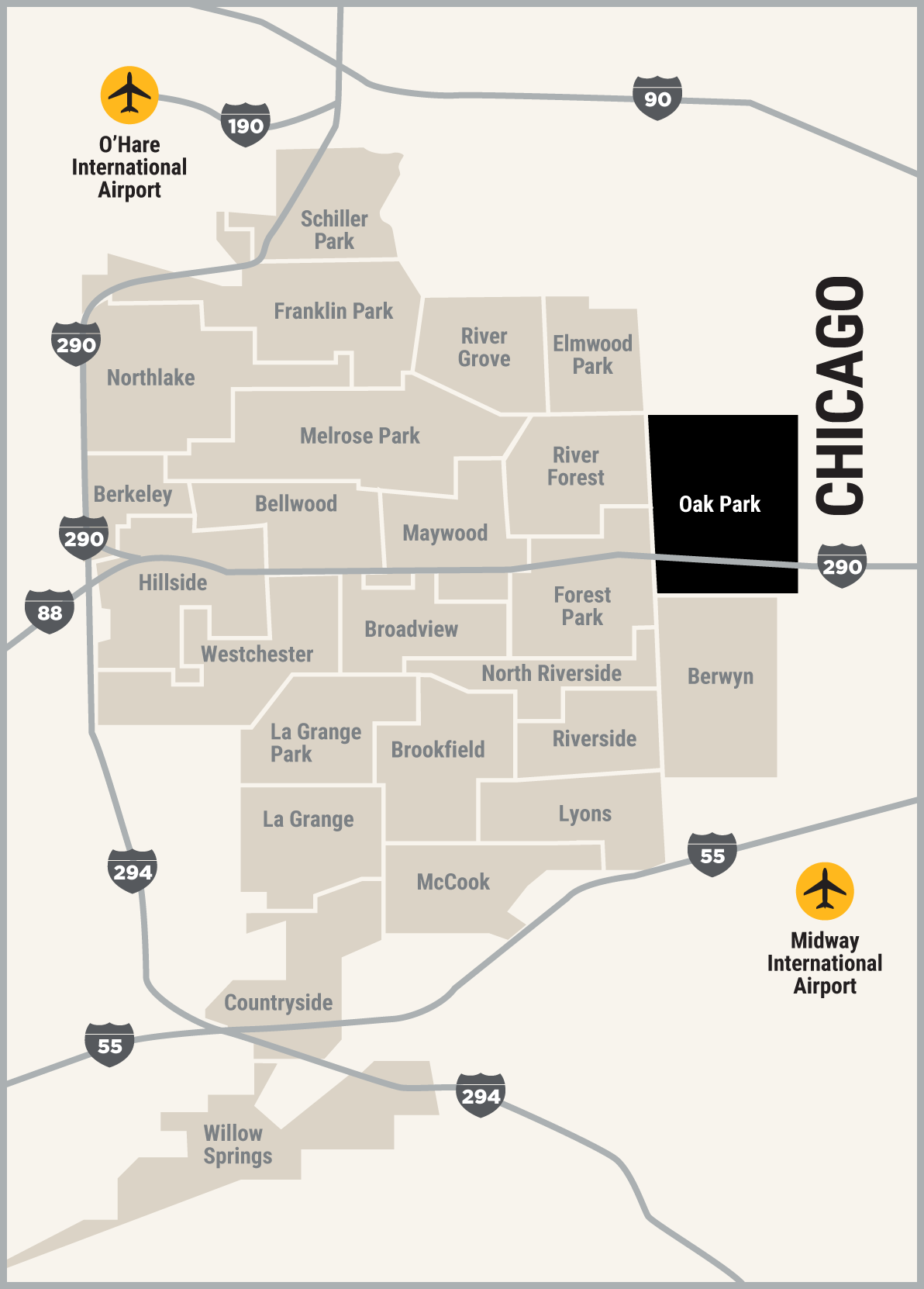 You Might Also Be Interested In...
There's More To Discover!