23 E 31 Street
La Grange Park, IL 60526

PLACES TO STAY
Meet us where beers are shared with friends

It's all about community at Hop District Community Brewing Co. The motto for this taproom is "beer with friends," and that friendly atmosphere is evident the moment you walk into the space.

This is the kind of place where locals gather for holidays, birthdays, and special events.

Hop District co-owner Jim Koblish is also the brewer here. You might find his "Don't Wheat Up" beer poured in the summertime, or his Atomic Renegade IPA, which is an easy-drinking choice for the summer months.

The Hop District beer changes seasonally as do the numerous guest options on tap.
Best Time to Visit
Hop District is open Tuesday-Thursday from 3-10pm, Fridays from 3-11 pm, and Saturdays and Sundays from 11 am - 11 pm. Hop District is closed on Mondays.
Costs
Craft brews start at $7. There are also ciders and soft drinks for those who prefer.
Meet Your Guides
When Jim Koblish was furloughed during the pandemic, it seemed like the perfect time to turn his passion into a lifestyle. He started distilling in 2009 and moved into professional brewing in 2013. Why not start a brewery and taproom?

And what better community for his brewery than La Grange Park? Koblish's fiancée, Shayne Hansen, agreed. Now the co-owners proudly welcome friends and newcomers into their community-focused taproom.
How To Get Here
Located at 23 East 31st Street in La Grange Park, Hop District Community Brewing Co. is just a 20-minute drive from downtown Chicago.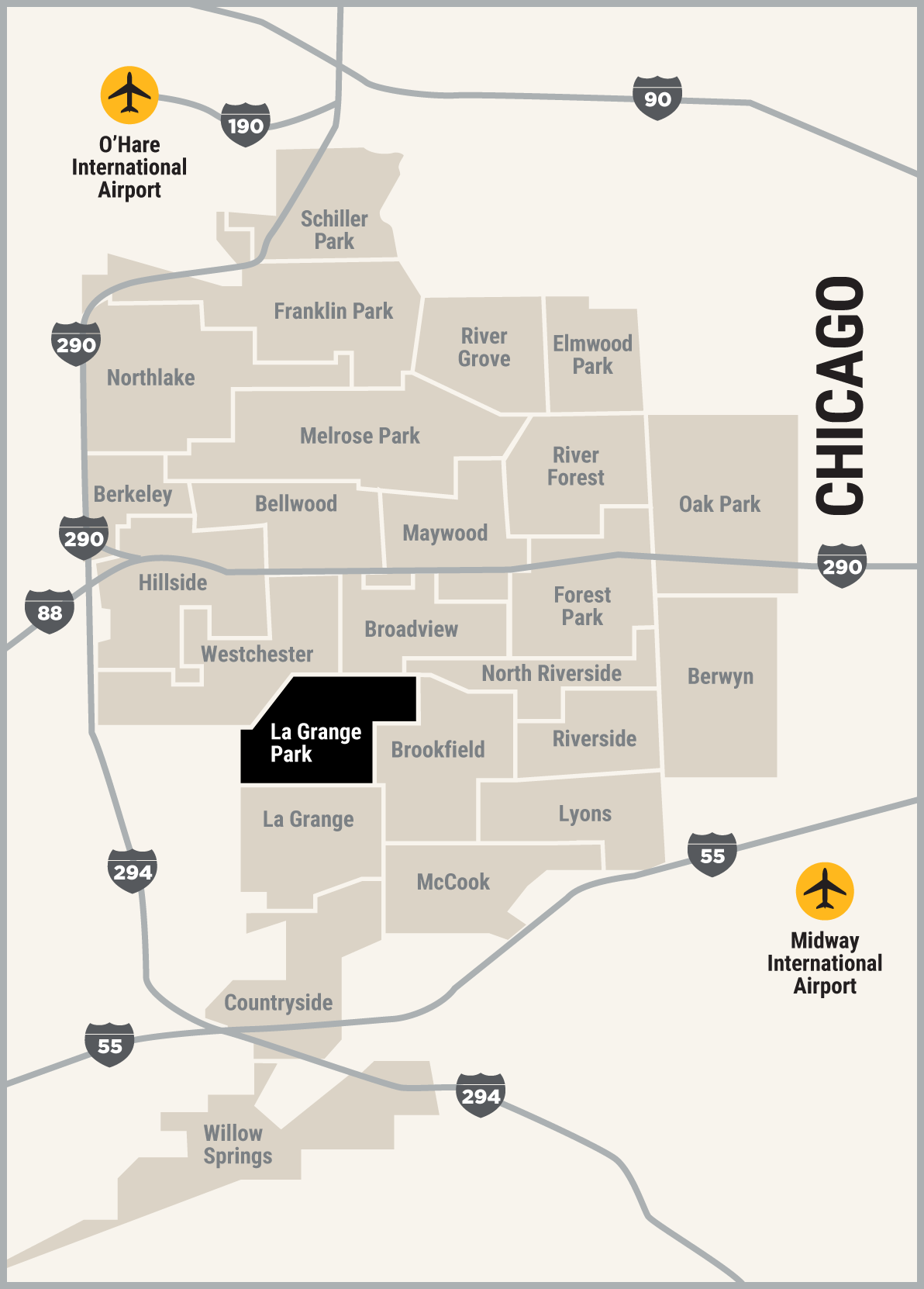 You Might Also Be Interested In...
There's More To Discover!