6833 Stanley Avenue
Berwyn, IL 60402

PLACES TO STAY
Meet us where brewing is a brotherly business
With eight rotating taps of small-batch, handcrafted beer and a delicious selection of wood-fired pizzas, Flapjack Brewery is the place where the locals want to eat.
Brothers Paul and James Macchione started Flapjack Brewery after their shared home-brewing hobby took off in Berwyn. It seemed that everyone wanted a beer brewed by the Macchione brothers!
Now locals and travelers alike can swing by the bar for a handcrafted beer and a wood-fired pizza. The Neapolitan-style pizzas are cooked in a woodfired oven by Chef James who went to culinary school before spending 15 years in the corporate world. He was happy to return to the kitchen with the opening of this brotherly business and neighborhood eatery.
With Flapjack Brewery, both brothers are cooking up (and brewing up) flavors they are passionate about. Try a Truffle Pizza with wild arugula and fresh garlic. Pair it with a "Dreamcrusher in a Hoody Rye IPA''.
Best Time to Visit
The brewery is open Wednesday through Saturday from 3pm to 8:45pm.
Curbside pizza pickup and on-tap growler orders are available. If you're dining in, reservations are recommended.
Costs
The wood-fired pizzas range from $10-$19 and the cannoli are $3.25.
Meet Your Guides
Flapjack Brewery is a family-owned establishment started by brothers James and Paul Macchione. At the brewery, you'll find Paul behind the bar running the taps and James in the kitchen running the wood-fired oven.
There are many small touches around Flapjack to make you feel at home with the Macchiones.
The name "Flapjack" is a childhood nickname given to Paul who always wore flannel shirts. He looked like a lumberjack and the nickname "Flapjack" stuck.
If you don't get the chance to meet James who is busy cooking up your pizza, you will catch a view of his face at the bottom of your beer glass. The etching is of James at his first communion.
How To Get Here
Located on Stanley Ave. in Berwyn's historic Depot District, Flapjack Brewery is a one-minute walk from the Berwyn stop on the BNSF Railway. Or a 20-minute drive from downtown Chicago.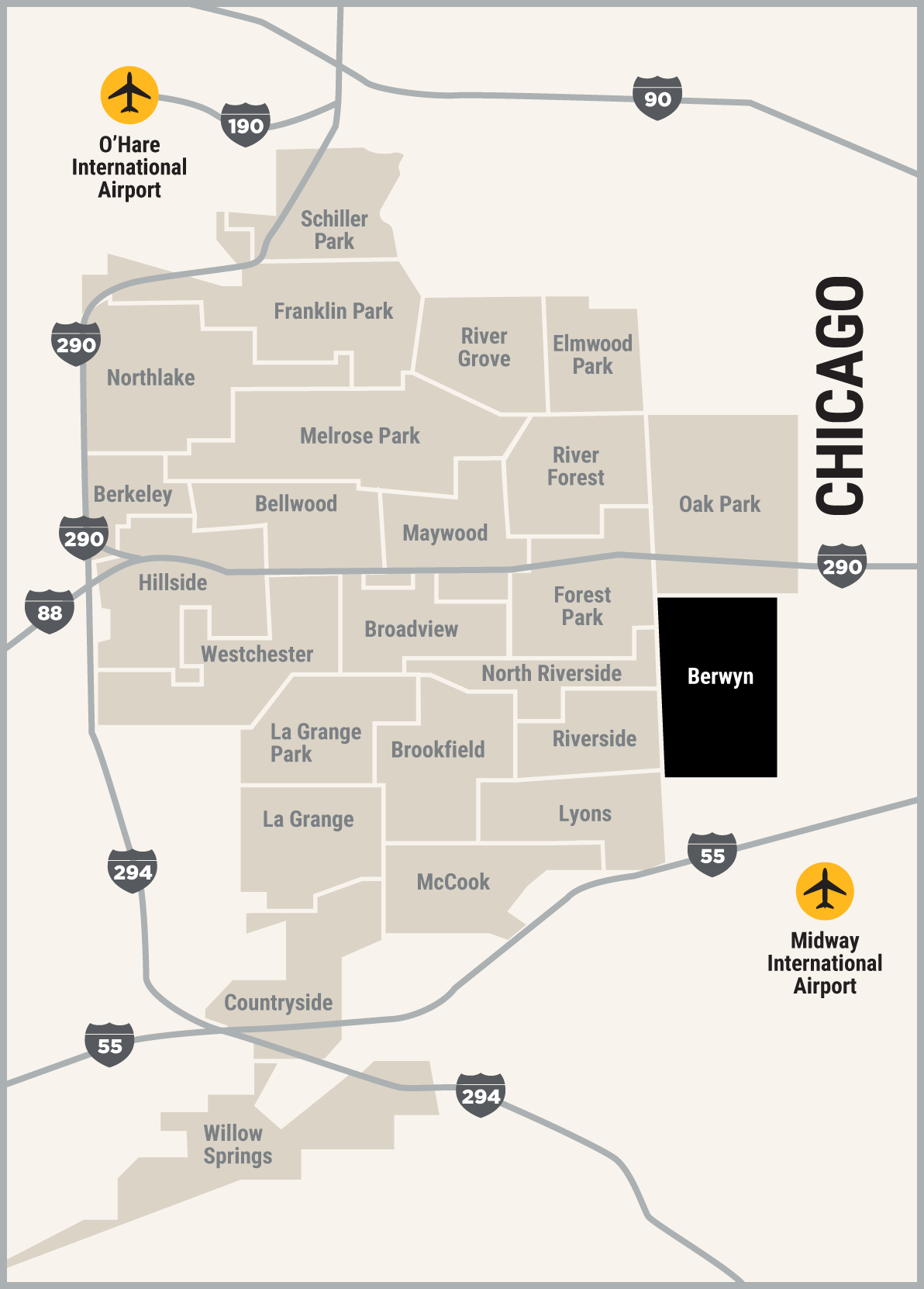 You Might Also Be Interested In...
There's More To Discover!