1042 Pleasant Street
Oak Park, IL 60302

PLACES TO STAY
Meet us where the meat is responsibly raised

At this artisan butcher shop in Oak Park, the meat, seafood, and produce are sourced sustainably and responsibly raised. At Carnivore, the salmon is half-smoked, the terrine is made from scratch, and the burger is one of the best in Chicagoland.

That's right! When the Chicago Tribune set out to find the best burger in Chicago, Carnivore Oak Park made the city-centric list, clocking in at number 20 with the Carnivore Bacon Burger.

For this delicious burger, the half-pound beef and bacon patty is served on a fresh, homestyle bun and topped with lettuce, tomato, onion, pickle, and mustard sauce.

The lunch menu at Carnivore Oak Park also includes deli sandwiches, sausages, a 10-ounce hanger steak, a bone-in pork chop, and a half chicken said to be pan-roasted to perfection.

Local partners help Carnivore make up its farm-to-table menu. Spence Farms and Odd Produce supply foraged goods, Pleasant Hill Bees brings the golden honey, Hufendick Farms brings the Angus beef, and Opportunity Knocks fills the refrigerated case with delicious pickles. Dark Matter Coffee provides concentrated iced coffee in a can.
Best Time to Visit
Carnivore Oak Park is open Monday through Friday from 10am to 7pm, Saturday from 10am to 6pm, and Sunday from 10am to 5pm.

You can also schedule a custom dinner or event with Carnivore. Create a custom, farm-to-table menu for your large group!
Costs
The famed Bacon Burger at Carnivore is $14. Lunch items range from $8 for an Herbivore Salad and $22 for the eight-ounce Grilled Salmon.
Meet Your Guides
Brad Knaub and Erik Williams are the co-owners behind Carnivore Oak Park. They started the butcher shop with just the two of them in 2014 and now proudly employ a growing staff of chefs.
How To Get Here
Located at 1042 Pleasant Street in Oak Park, Carnivore is conveniently nestled between the Harlem and Lake Stop on the CTA Green Line and the Oak Park Stop on the Union Pacific West Metra. It's about a three-minute walk from both train stops.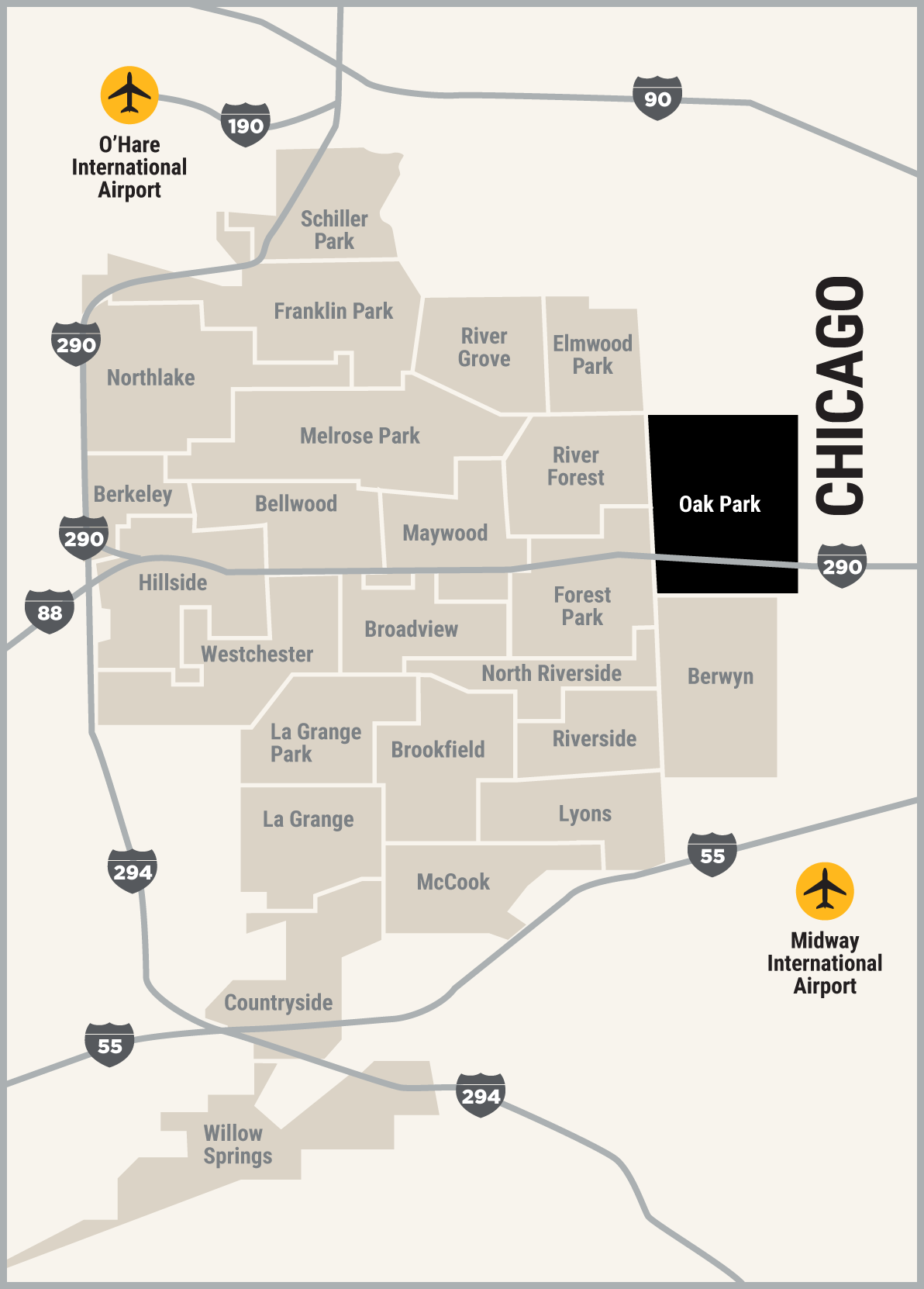 You Might Also Be Interested In...
There's More To Discover!