32 East Quincy Street
Riverside, IL 60546

PLACES TO STAY
Meet us where art invites community
If you are an artist, or if you travel with a budding artist, the Riverside Arts Center is a must-stop during your visit.
The Freeark and Sculpture Garden showcases exhibitions on contemporary art (radical painting poetic sculpture, awkward object-making, and more) while the FlexSpace hosts exhibitions on artistic exploration. It's for artists seeking to test new ideas.
It's not just the galleries that will tempt your inner artist at the Riverside Arts Center. It's the studio spaces, including a renowned clay studio with stoneware kilns, that hold unique classes led by area artists who are experts in their field.
Classes change seasonally and there is sure to be something for everyone. From open classes for teenagers to simply create (draw, paint, sculpt, you choose!) to painting classes for seniors.
There are Mud 101 lessons for the up-and-coming artist who wants to get their hands a little dirty with step-by-step instructions at the potter's wheel, and many more opportunities for artists to learn.
Check out the schedule for the season's class offerings or create your own class or workshop experience with the help of the Riverside Arts Center staff!
Bonus: The beautiful lobby of the Riverside Town Hall also showcases exhibitions from area artists thanks to a partnership between the community of Riverside and the Arts Center.
Best Time to Visit
If you would like to check out the galleries, make an appointment Thursday through Saturday from 1pm-5pm. Be sure to check the schedule for special events.
The center's facilities are available for rent, including the sculpture garden (for everyone) and the clay studio (for experienced ceramic artists).
Costs
Classes range in price from around $30 to around $300 depending on the duration of the program and the area of study.
Meet Your Guides
When you visit the center, you will find local artists ready to show you around. The staff and board of directors of the Riverside Arts Center are comprised of artists who live and create here.
Perhaps you will talk to Executive Director Liz Chilsen whose award-winning photography connects the human spirit and the physical place. Or maybe you'll learn from School Manager Shawn Vincent, a 20-year teacher of ceramics whose artwork is collected nationwide.
At the Riverside Arts Center, you are sure to meet a local artist with a passion for nurturing the positive connection between the arts and the community.
How To Get Here
The Riverside Arts Center is located at 32 E Quincy Street. It's just a two-minute walk from the Riverside stop on the BNSF Railway.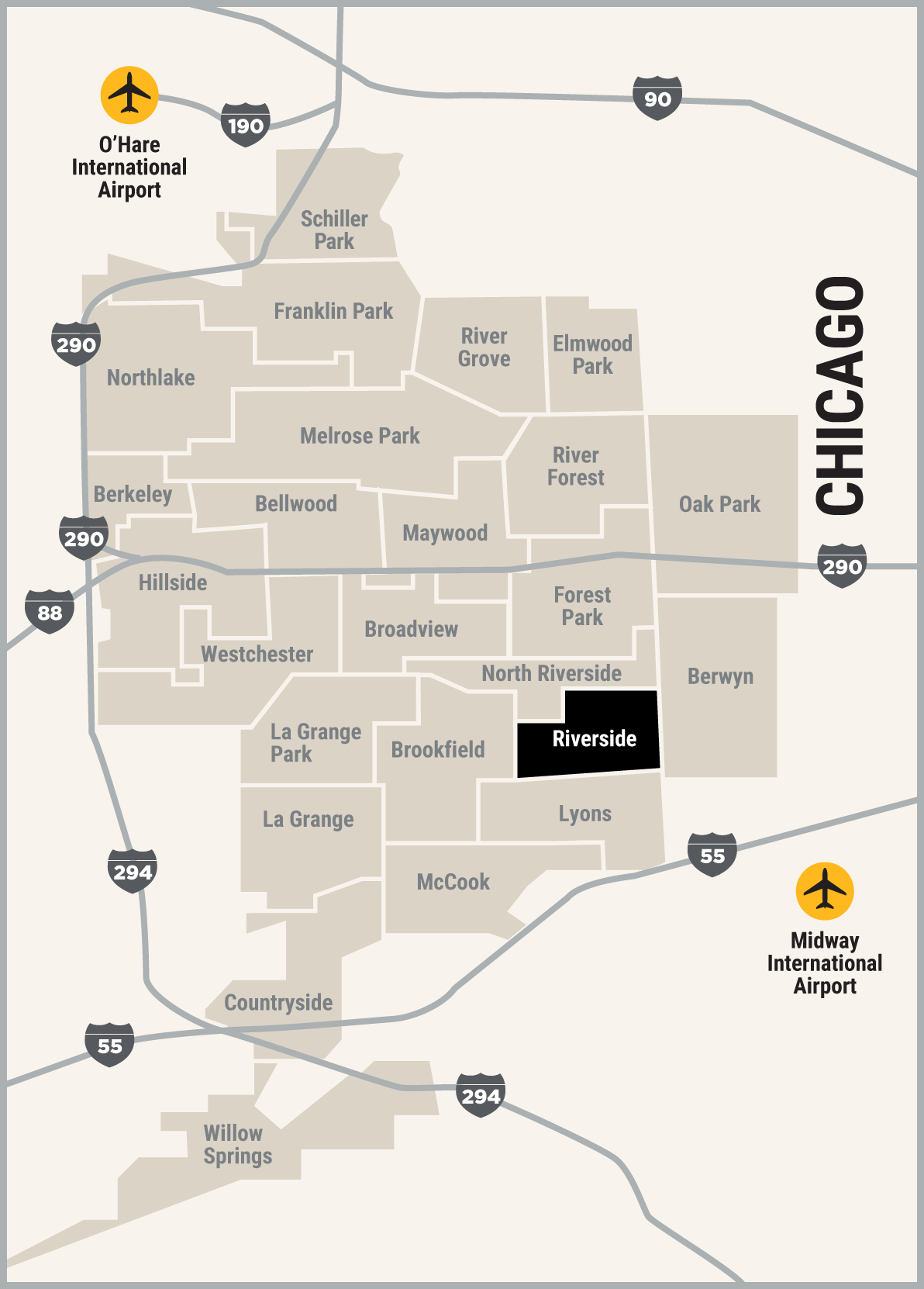 You Might Also Be Interested In...
There's More To Discover!