104 South 5th Avenue
Maywood, IL 60153

PLACES TO STAY
Meet us where history is shared

The story of the West Town Museum of Cultural History really begins back in 1968 when George E. Stone founded Operation UpLift INC., a nonprofit offering job training and counseling to minorities in Proviso Township.

Through the work of Operation UpLift, Stone is credited for placing many people in well-paying jobs and for implementing some of the first affirmative action programs in the area.

After Stone passed away, his wife, Northica Stone, sought to preserve his legacy. She worked with the Operation UpLift board of directors to create the West Town Museum of Cultural History in an effort to preserve and re-discover some of the lost histories of Maywood and Proviso Township.

When Northica Stone put out the word that she was looking for relics of the past, Proviso Township residents inundated Operation UpLift with artifacts, photographs, and textiles that together tell the story of the black experience in the western suburbs.

The result is the first public museum in Maywood, and a museum with a multi-faceted mission to honor a community and its legacy while telling the true story of American history. Some of the things that you'll see at the West Town Museum of Cultural History are slave manacles and photographs of the first African-American family to own a home in Maywood.
Best Time to Visit
Wednesday is the day for this museum in Maywood! The West Town Museum of Cultural History is open every Wednesday from 9:30am to 3pm.
Costs
The museum charges $2 for adults and $1 for youth.
Meet Your Guides
George Stone III, the son of George and Northica Stone, continues the work that his parents started. Today he is the Executive Director of Operation UpLift INC. and its West Town Museum of Cultural History.

Though you may find Stone working on an exhibit, I think he would agree that it's really the luminaries of Maywood's past and present that are your guides throughout this unique museum.
How To Get Here
Maywood's West Town Museum of Cultural History is located just steps from the Maywood Stop on the Metra's Union Pacific West Line. It's just 12 miles from downtown Chicago at 104 South 5th Avenue.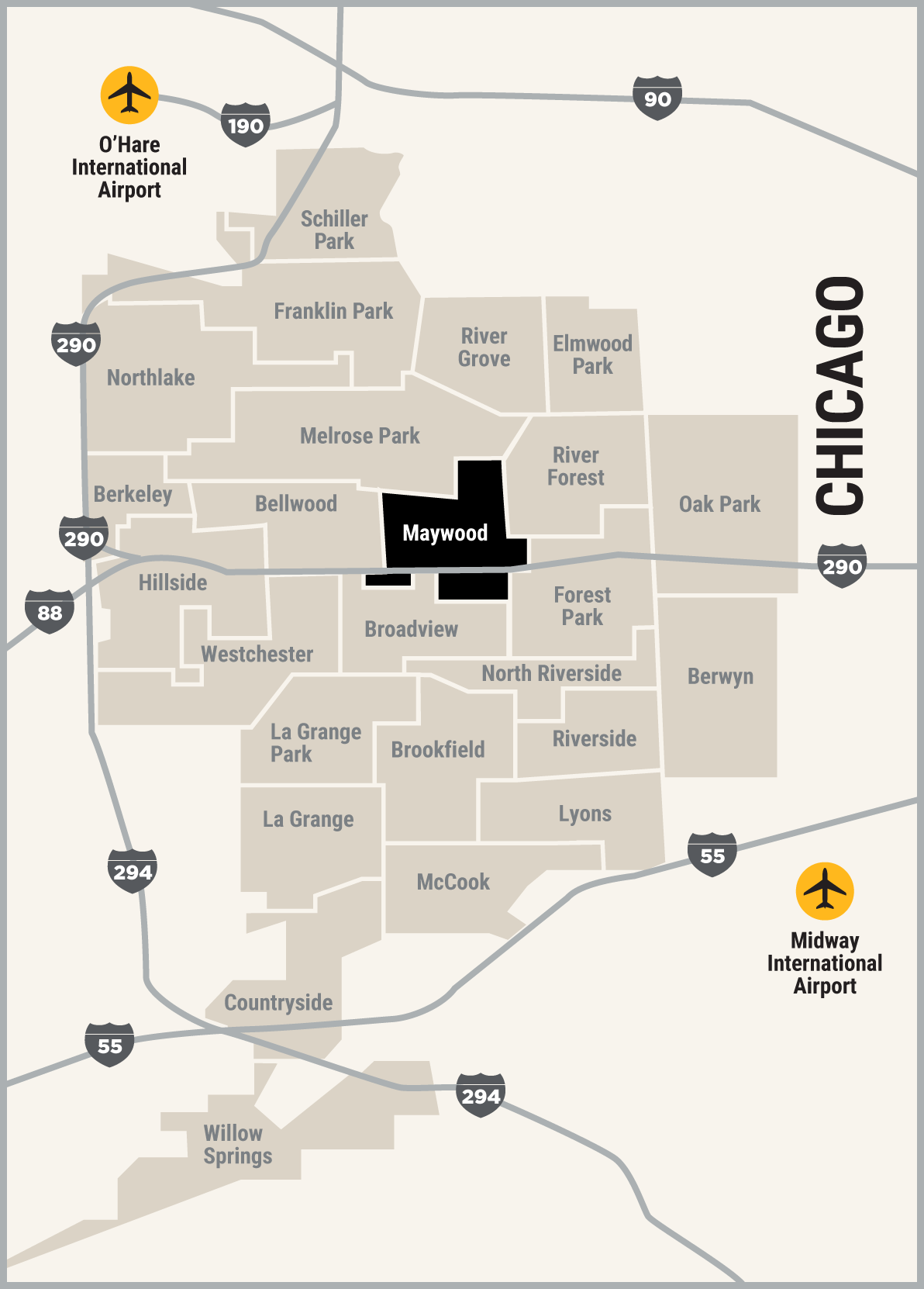 You Might Also Be Interested In...
There's More To Discover!