875 Lake Street
Oak Park, IL 60302

PLACES TO STAY
Meet us where divine meets design
This UNESCO World Heritage Site is considered the greatest public building designed by architect Frank Lloyd Wright. Unity Temple was a defining moment in Wright's early career. He designed the church for his own Unitarian Universalist congregation from his studio just a few blocks away.
Because of the use of reinforced concrete throughout the structure, the temple is considered one of the first modern buildings in the world and an important advancement in early 20th-century architecture.
Wander through Wright's community room and three-story sanctuary. See the way he used a skylight to bring natural light into the temple and notice the way exposed concrete mingles with geometry in an almost poetic example of the organic design that would make Wright famous.
The building sits on both the UNESCO world heritage list and the registry of national historic landmarks. The painstaking restoration of the church was led by the Unity Temple Restoration Foundation alongside the Unity Temple Unitarian Universalist Congregation.
Best Time to Visit
You are welcome Monday through Saturday for a self-guided audio tour of Unity Temple, which also includes a guided tour of Wright's nearby home and studio. For an enhanced tour of Unity Church, you'll want to come on a Saturday. This is when a docent will show you spaces that are typically closed to the public, including inside the adjoining Unity House. You'll get an in-depth understanding of the church restoration efforts.
Enhanced tour: Saturdays 9am
Self-guided audio tour:
Monday-Thurs 8am-4:15pm, Fridays 9am-3:15pm, Saturdays 9-11:15am
Costs
Self-guided audio tours of Unity Temple are $35 and include a guided tour of the Frank Lloyd Wright Home and Studio.
Enhanced tours of Unity Temple are $40 (Saturdays only).
Meet Your Guides
Your guides at the Frank Lloyd Wright Trust are passionate about educating and inspiring the public about Wright's designs. The Trust also offers tours at Wright's Home and Studio, the Robie House in Hyde Park, and the Rookery Light Court in downtown Chicago. Group tours and tours of multiple Wright locations can be customized.
How To Get Here
Unity Temple is located at 875 Lake Street in Oak Park. It is a short walk from the CTA Green Line and a 20-minute drive from downtown Chicago. The Unity Temple is accessible with a ramp on the east side of the building.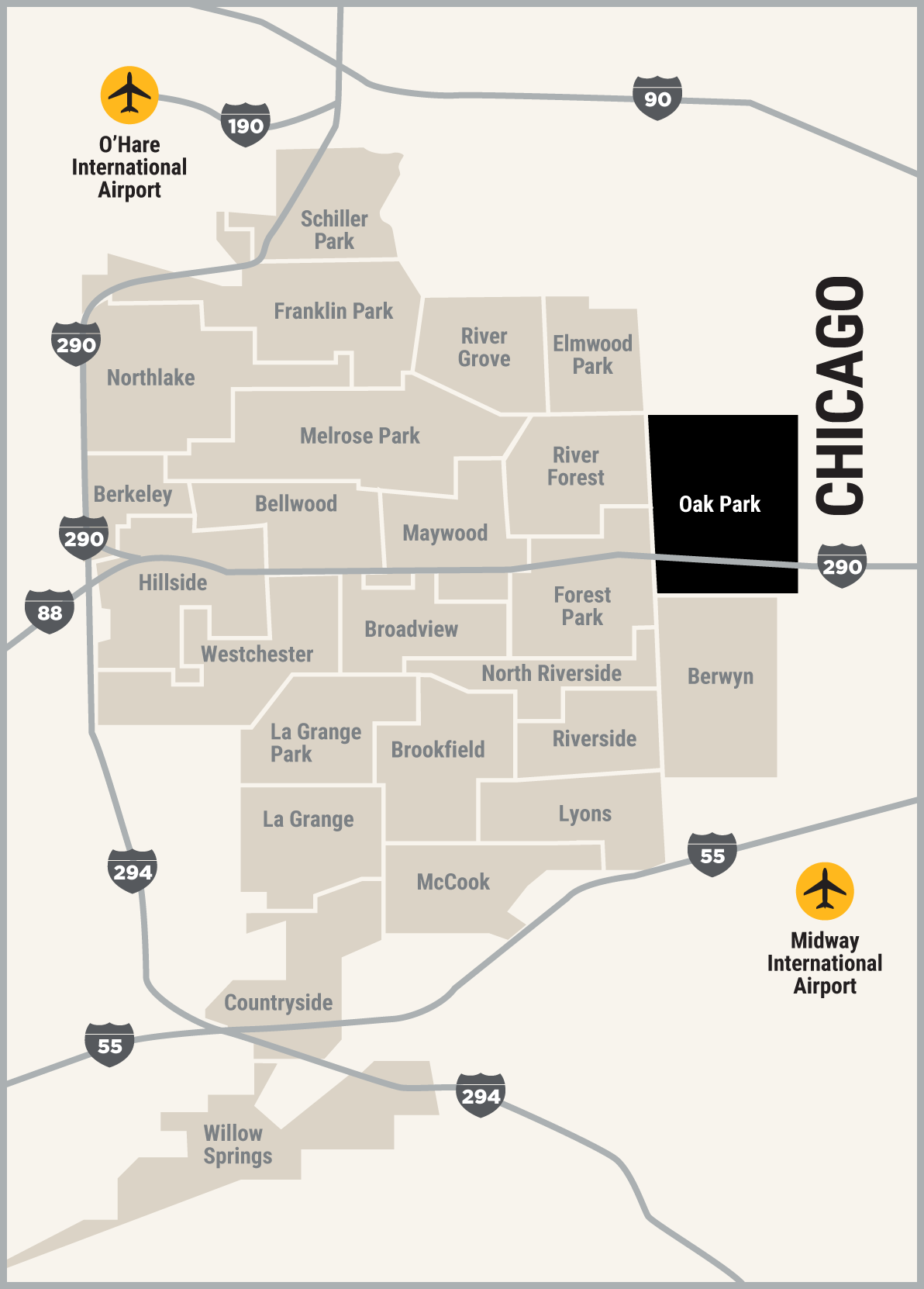 You Might Also Be Interested In...
There's More To Discover!