10 Pine Avenue
Riverside, IL 60546

PLACES TO STAY
Meet us where the history is in the water
When visiting Riverside, you're bound to see the water tower presiding over Pine Avenue. If you're wondering what the story is behind that water tower, you'll find the answers to that - and so much more - in the Riverside Historical Museum, which is housed within the structure of the water tower.
The water tower was designed in 1869 by a young military engineer who architect Frederick Law Olmsted met at the siege of Vicksburg during the Civil War. At the time, the water tower was an engineering wonder with steam-driven pumps providing safe drinking water for the villagers.
Olmsted's designs are the architectural foundation of Riverside. Known as the founder of American landscape architecture, he was commissioned to design the community of Riverside after his success designing New York's Central Park with his partner Calvert Vaux.
Olmsted's vision with Riverside was to facilitate the "harmonious cooperation" between community, nature, and family interdependence.
The Riverside Township was formed in 1870. One year later, the Riverside water tower was complete and the village boasted a church, a train depot, and a 125-room hotel.
The rest is history - and you can learn all about that history at the Riverside Historical Museum.
Best Time to Visit
The Riverside Historical Museum is open on Saturdays from 10am-2pm.
Costs
There is no cost to visit the Riverside Historical Museum. You can print this map of Riverside for a self-guided walking tour of the area free of charge.
Meet Your Guides
The guides here are the exhibits, which take you through the local history from the time Native Americans lived on this land to the present.
Learn about how Riverside became an architectural marvel with famed architects designing the public buildings and homes throughout the area.
How To Get Here
The museum is located at 10 Pine Avenue just steps from the Riverside stop on the BNSF Railway. Be sure to check out the exhibit "Picturing Riverside" in the lobby of the train station!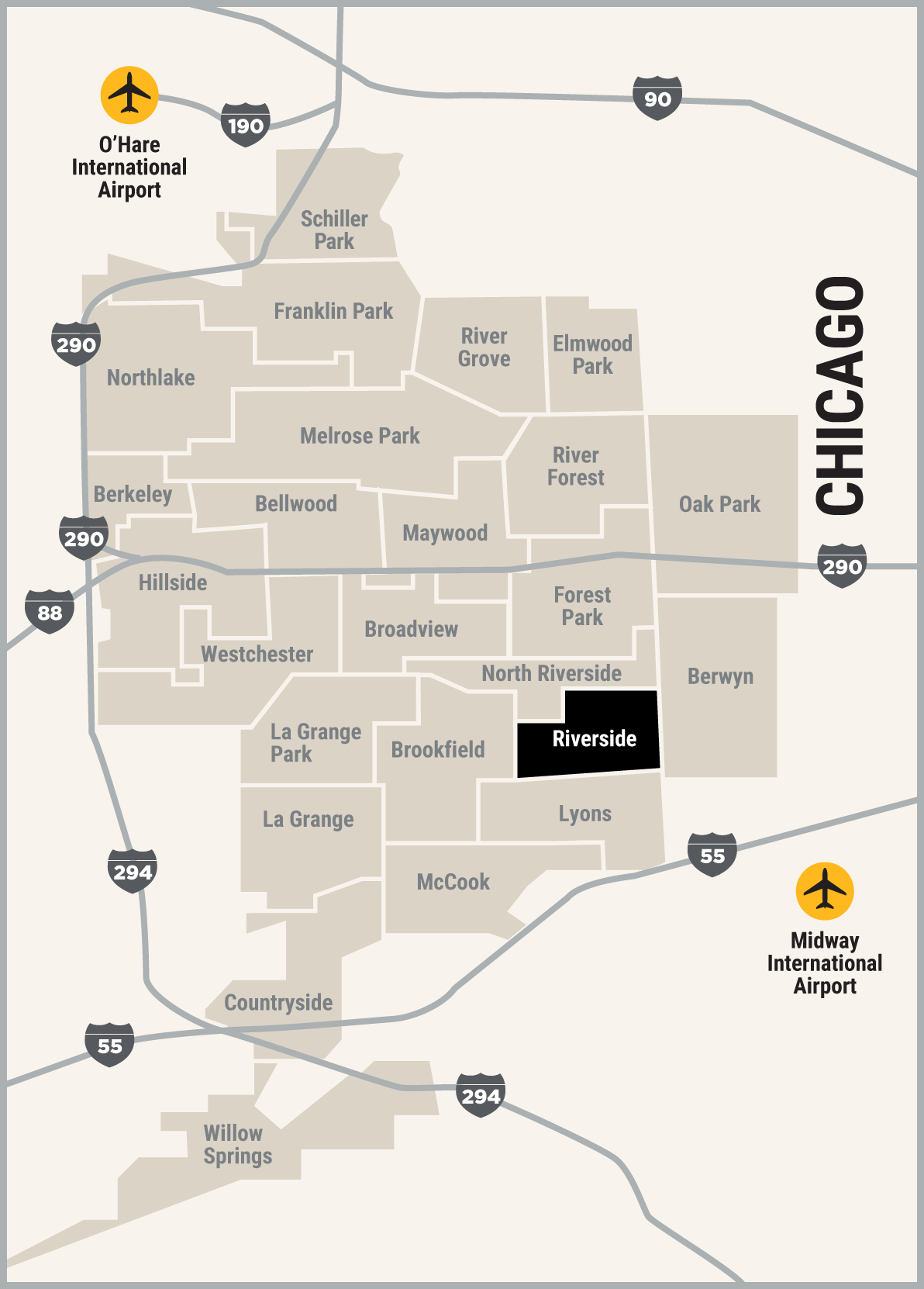 You Might Also Be Interested In...
There's More To Discover!