217 South Home Avenue
Oak Park, IL 60302

PLACES TO STAY
Meet us where Prairie School-style learned its ABCs
This 30-room architectural marvel is listed on the National Register of Historic Places for good reason. Considered one of the earliest examples of Prairie School Architecture, the Pleasant Home boasts intricate woodwork, extraordinary stained-glass windows, and a massive fireplace.
Pleasant Home was designed in 1897 by architect George W. Maher for banker and philanthropist John Farson and his wife Mamie Ashworth Farson.
Stop by this beautiful and historic venue on 217 Home Ave. for one of three unique tours. The outdoor, four-acre Grounds Tour, the Expanded House Tour that covers all three floors of the home, or the Servants Tour that tells the story of Pleasant Home through the eyes of the staff.
Learn all about the layers of history in this National Historic Landmark that was even used by the Red Cross during WWII.
Best Time to Visit
It's all about Thursdays at Pleasant Home. Self-guided tours and guided tours are offered Thursdays from 11am to 4pm. No advanced reservation is required.
Costs
Self-guided tours of the home's first floor are free.
For guided tours:
Adults: $10.00
Seniors 65+ and students (18+ with I.D.): $8.00
Children between 6 and 18: $7
Children 5 and under: FREE
Illinois teachers: FREE
The Historic Homes & Gardens Tour combines three Oak Park architectural gems into one tour: the Oak Park Conservatory, Pleasant Home, and Cheney Mansion. The cost is $35 per person, including lunch.
Meet Your Guides
The docents of the Pleasant Home Foundation are ready to welcome you to this historic house. The foundation works to restore and preserve the home and organizes a year-round schedule of educational programs and community events.
How To Get Here
Pleasant Home is conveniently located at the corner of Pleasant Street and Home Avenue near downtown Oak Park shopping, restaurants, Frank Lloyd Wright's Home & Studio, and Unity Temple.
Pleasant Home is just a 20-minute drive from downtown Chicago. From the CTA Green Line or Metra UP-W line, walk east one block to Home Avenue, then south one block to Pleasant Street.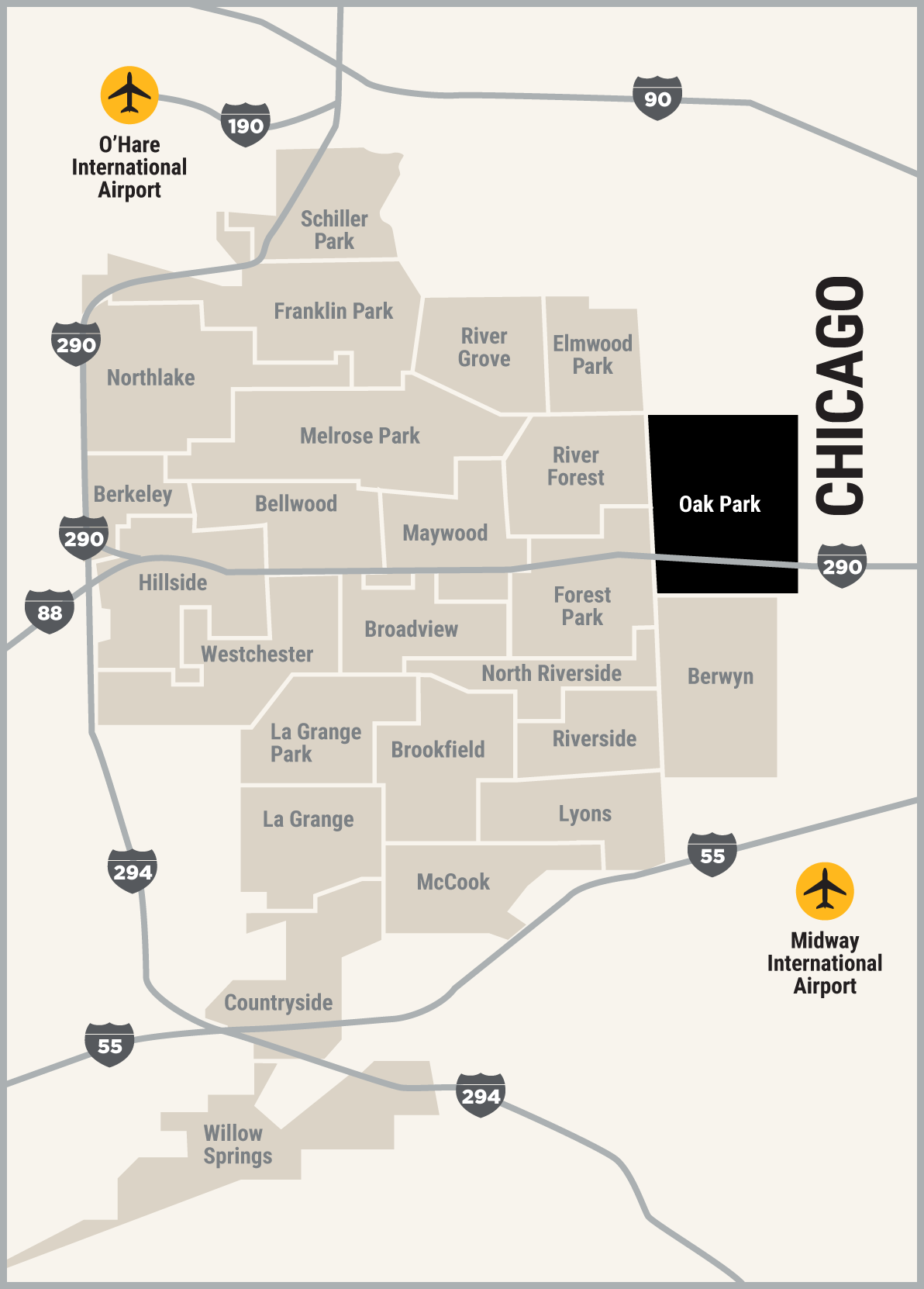 You Might Also Be Interested In...
There's More To Discover!