129 Lake Street
Oak Park, IL 60302

PLACES TO STAY
Meet us where our story begins
It's fitting that the old firehouse that houses the Oak Park River Forest Museum is the only municipal building to pre-date the incorporation of the village of Oak Park. Cicero Firehouse No. 2 was a witness to the history on display in the museum today.
Built in 1898, the restored building is now an eco-friendly space for exhibits that explore the history of the area and provide details on both the famous local residents as well as the everyday people who make up the fabric of the place.
You can read about the legacy of fair-housing in Oak Park and River Forest and how the community grappled with race issues, and you can embark on a scavenger hunt to find artifacts all around the museum.
Best Time to Visit
The best time to visit the Oak Park River Forest Museum is during regular hours: Wednesday through Saturday 1pm-5pm.
The museum is open by appointment only on Mondays and Tuesdays.
Be sure to check the schedule for community events hosted by the Historical Society at the museum.
Costs
Oak Park and River Forest residents: $5
Non-residents: $7
Students (grade school through college): $3
Museum members and children under 7: Free
Meet Your Guides
The members of the Historical Society of Oak Park and River Forest are pleased to welcome you to the OPRF. If you have a specific question about the history of Oak Park or River Forest, the extensive collection of research materials in the Jeanette S. and Ellis K. Fields Research Center are available during regular museum hours.
Appointments are not required, but it's best to contact the museum before you arrive at the research center so that members of the OPRF staff are available to help.
How To Get Here
The OPRF is a 20-minute drive from downtown Chicago and just a four-block walk from the CTA Green Line. The museum is 1.5 miles east of the Metra Union Pacific Line. PACE bus route 309 stops right at the OPRF corner on Lake Street and Lombard Avenue.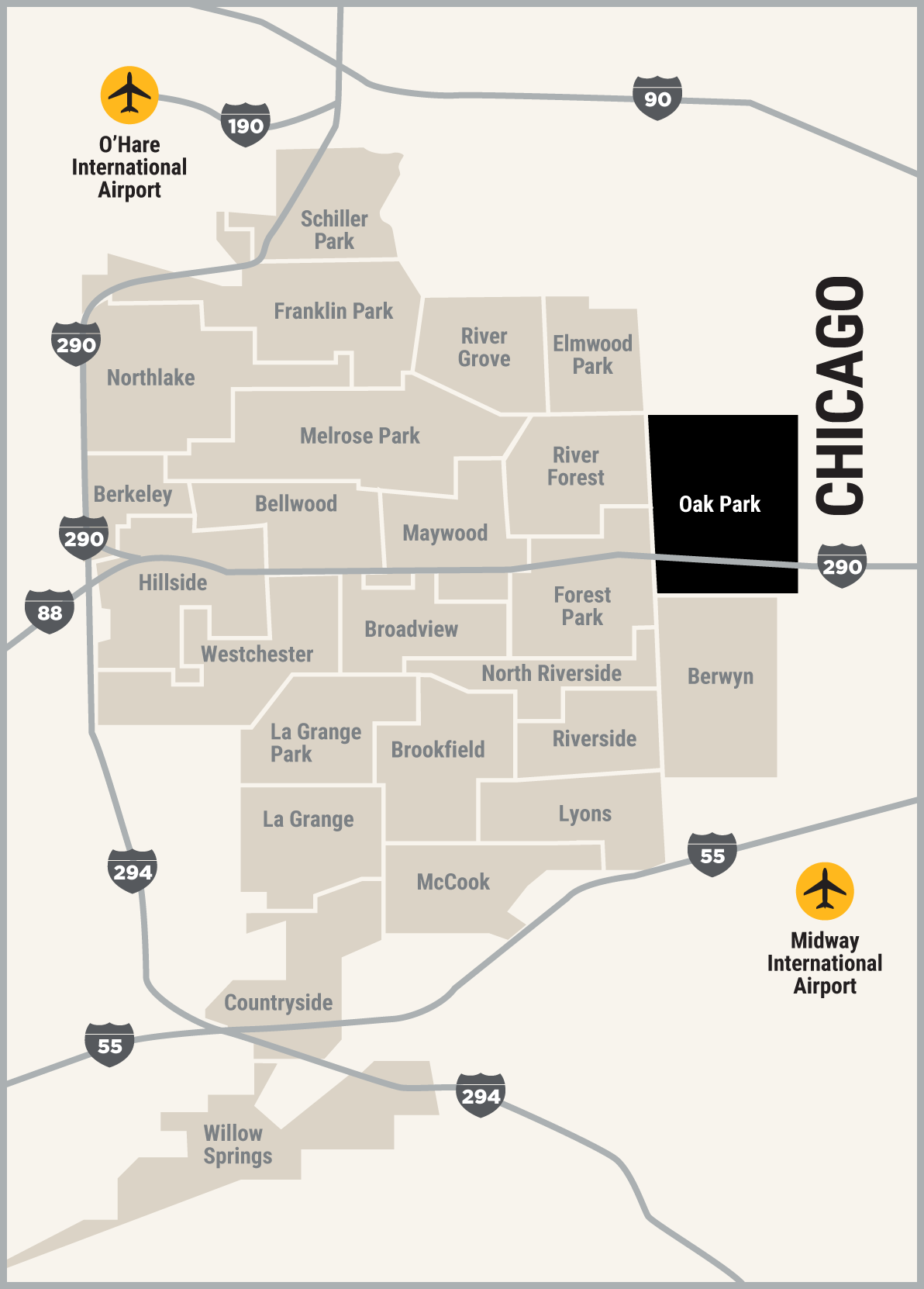 You Might Also Be Interested In...
There's More To Discover!