339 North Oak Park Avenue
Oak Park, IL 60302

PLACES TO STAY
Meet us where history meets literature
This is the birthplace of Ernest Hemingway. The place where the future Nobel Peace-winning author spent the first six years of his life. The place where your Hemingway tour begins.
Start on the porch of what is now 339 N. Oak Park Avenue. Hemingway's maternal grandparents, Caroline and Ernest Hall, built this Victorian home in 1890. It was the first home in Oak Park with electricity, and today it is restored to look just as it did on July 21, 1899, when Ernest Hemingway was born upstairs in a second-floor bedroom.
To get there, climb the staircase lined with Hemingway family photographs and imagine the stories behind those picture frames. Hemingway's father, Clarence, was a medical doctor who consulted patients in the small office between the first- and second-story landings. His mother, Grace, was a singer who taught music lessons in the parlor (and earned more in those years than her doctor husband!)
Your guided tour of the Ernest Hemingway birthplace is led by enthusiastic docents and storytellers who walk you through literary history, providing riveting tidbits in every room about the family members and local characters who shaped the early life of a boy who would become one of the most influential American writers of all time.
Best Time to Visit
The home is open Fridays, Saturdays, and Sundays (weekends only during the winter months). Guided tours of the Hemingway birthplace museum begin at the top of each hour and last about 50 minutes. The last tour of the day starts at 4 p.m. No reservation required for groups of fewer than ten, but advanced reservations are recommended.
REGULAR ADMISSION HOURS
Friday: 1pm-5pm, Saturday: 10am- 5pm, Sunday: 1pm-5pm
WINTER ADMISSION HOURS
Saturday: 10am-5pm, Sunday: 1pm-5pm
Costs
Adults: $18
Seniors (65 and older): $15
Youth (18 or younger or college student with valid ID): $15
Children under 10: Free
Meet Your Guides
The foundation painstakingly restored the Hemingway house on Oak Park Avenue, and its docents know all of the nooks and crannies, events, and stories behind those Victorian walls. The foundation also restores local Hemingway sites in Oak Park.
How To Get Here
The museum is an easy walk from the Oak Park Green Line "L" station or a 20-minute Uber ride from downtown Chicago. There is street parking on Oak Park Avenue or Superior Street. The museum is wheelchair accessible.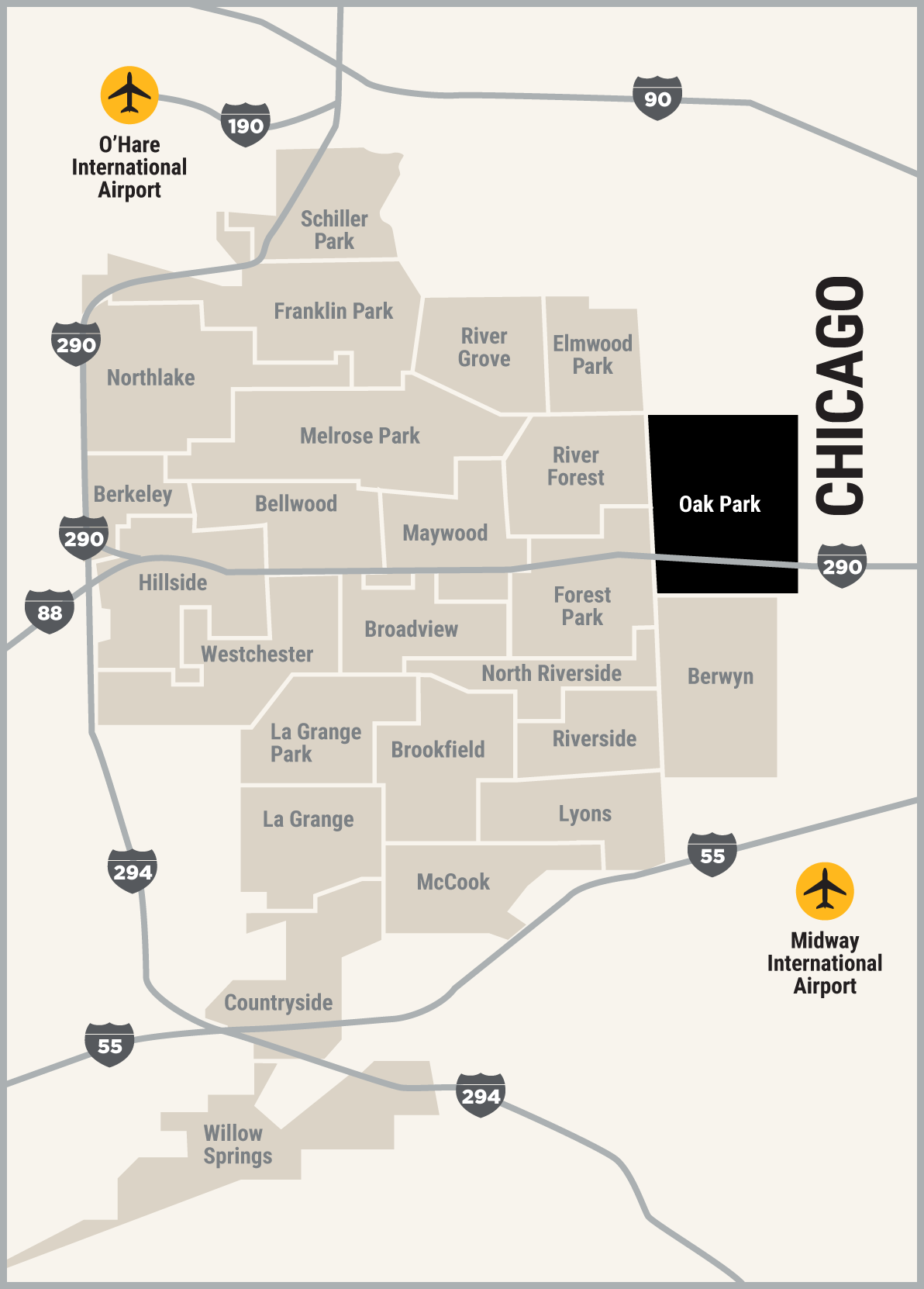 You Might Also Be Interested In...
There's More To Discover!