220 Euclid Avenue
Oak Park, IL 60302

PLACES TO STAY
Meet us where wedding bells ring
Architect Charles E. White worked in Frank Lloyd Wright's studio between 1903 and 1905. He was heavily influenced by Wright's belief that a building should reflect its surroundings in nature.
In 1913, White designed a mansion on Euclid Avenue for realtor Caswell A. Sharpe who lived in the home with his family until 1921. Then Andrew and Mary Hooker Dole moved in, bequeathing the residence to their niece Elizabeth Cheney upon their death.
Cheney lived in the home from the late 1940s until her death in 1985. She deeded the historic house to the Park District of Oak Park in 1975.
Today the 12,000-square-foot mansion on 2.2 acres of landscaped grounds is open for tours. It's also a premier wedding venue in the Chicagoland area.
This home has seen its fair share of marriages, dating all the way back to when the Sharpe family, the original owners of the home, hosted the wedding of their son Nathan Sharpe to Marie Walsh in the library.
It's easy to see why this beautiful home and outdoor space has witnessed the exchange of vows for so many couples. The grounds include a greenhouse and waterfall fountain perfect for a wedding or a picnic!
Best Time to Visit
The 2.2 acres of landscaped grounds are open to the public until dusk daily (unless reserved for an event.)
You can book a one-hour tour of the grounds any day of the week! Tours are offered with appointment and leave on the hour between 9am and 6pm.
Costs
You can book a free hour-long tour of the Cheney Mansion!
You can also see the Cheney Mansion as part of the Historic Homes & Garden Tour that also includes tours of the Oak Park Conservatory and Pleasant Home. This tour is $20 without lunch and $35 including lunch.
You can also rent the Cheney Mansion for events like weddings and corporate meetings. Rental prices vary depending on the day of the week and the location of your event on the property.
Meet Your Guides
The friendly tour guides at Cheney Mansion are ready to show you the reception rooms, six bedrooms, seven bathrooms, and separate servants quarter in this beautiful mansion that is owned and operated by the Park District of Oak Park.
How To Get Here
Located at 220 N. Euclid Avenue, the Cheney Mansion is in the Frank Lloyd Wright Historic District in Oak Park. It's less than a half-mile from the Oak Park stop on the "L" Green Line or a 20-minute drive west of downtown Chicago.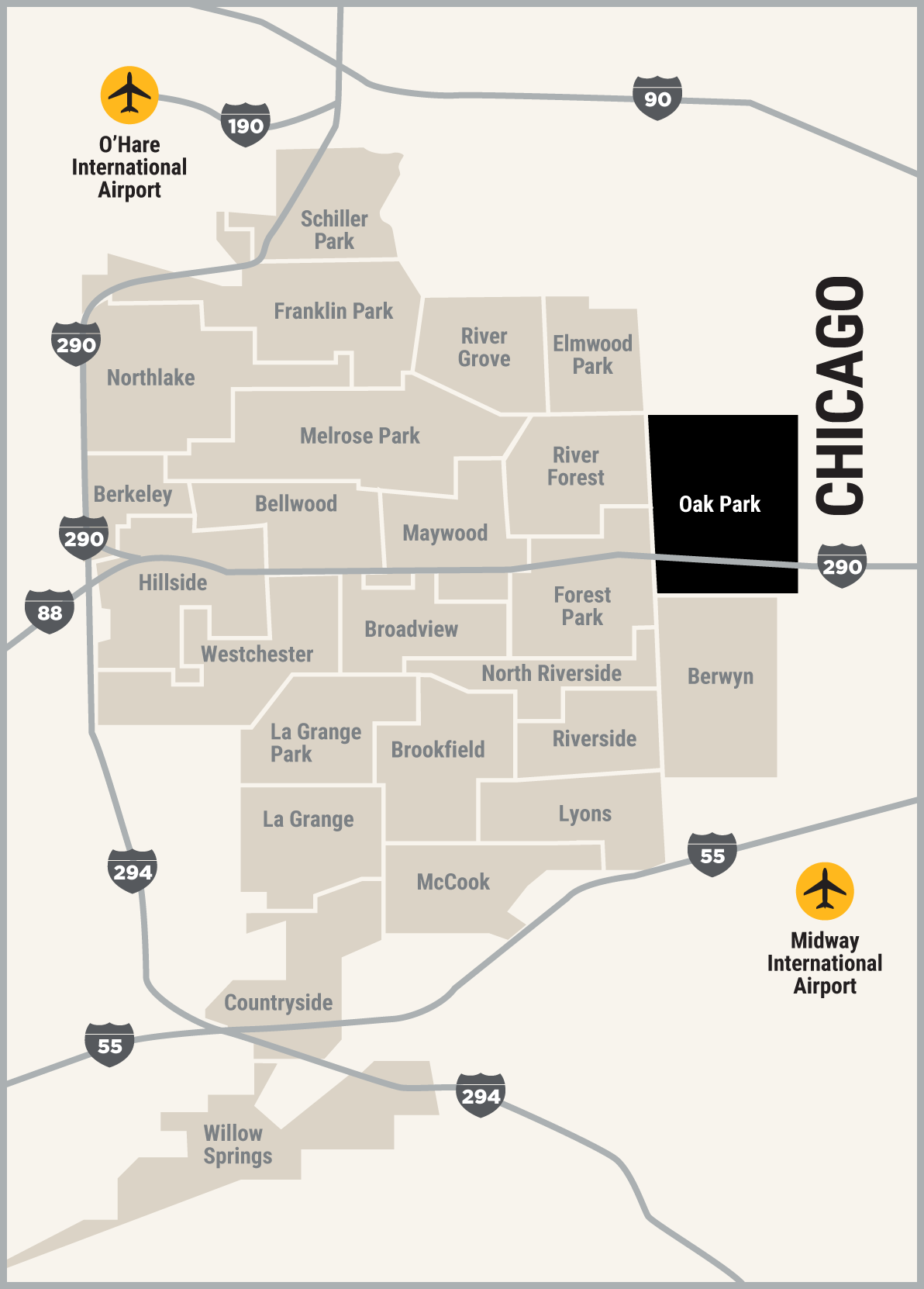 You Might Also Be Interested In...
There's More To Discover!