7501 Harrison Street
Forest Park, IL 60130

PLACES TO STAY
Meet us where the gloves come off

If you grew up in the Chicago area, then you know this sport well. If you are visiting, then you are probably wondering about the strange game so many people are playing in the parks across Chicagoland.

Either way, the 16 Inch Softball Hall of Fame Museum is the place to learn more about this popular sport unique to the Windy City.

With no glove and a 16-inch ball, Chicago's version of softball got its start in 1887 with a wrapped-up boxing glove and a broomstick. It made a lot of sense in crowded city parks because the larger ball just doesn't fly as far. And voila! The 16-inch softball craze was born.

Now you can visit the place where the greats of the game are immortalized in bricks on Inductee Plaza. Inside the museum, you'll find a timeline, news articles, and kiosks dedicated to the history of 16-inch softball, including contributions made to the sport by female and African-American athletes.

You can even see the original "ball" (the wrapped-up boxing glove) that started it all!

Why Forest Park you ask? The 16 Inch Softball Hall of Fame is located steps from where the No-Gloves National Championships are played.
Best Time to Visit
Saturday afternoons are the name of the game at this museum! Much of the museum is located indoors, but the Inductee Plaza is outside, so bundle up if you are coming during the winter months.

The Hall of Fame and Museum is open Saturdays 12pm-4pm.

Meet your guides at the 16 Inch Softball Hall of Fame: The staff manning the desk at the museum are passionate about the game of softball, and they can't wait to tell you all about the history of the game. If you're lucky, they'll even teach you how to play!
Costs
The 16 Inch Softball Hall of Fame is free to the public!
How To Get Here
Located on the corner of DesPlaines and Harrison in Forest Park, the Hall of Fame is less than half a mile from the Harlem stop on the Blue Line of the "L" and just off the Eisenhower Expressway.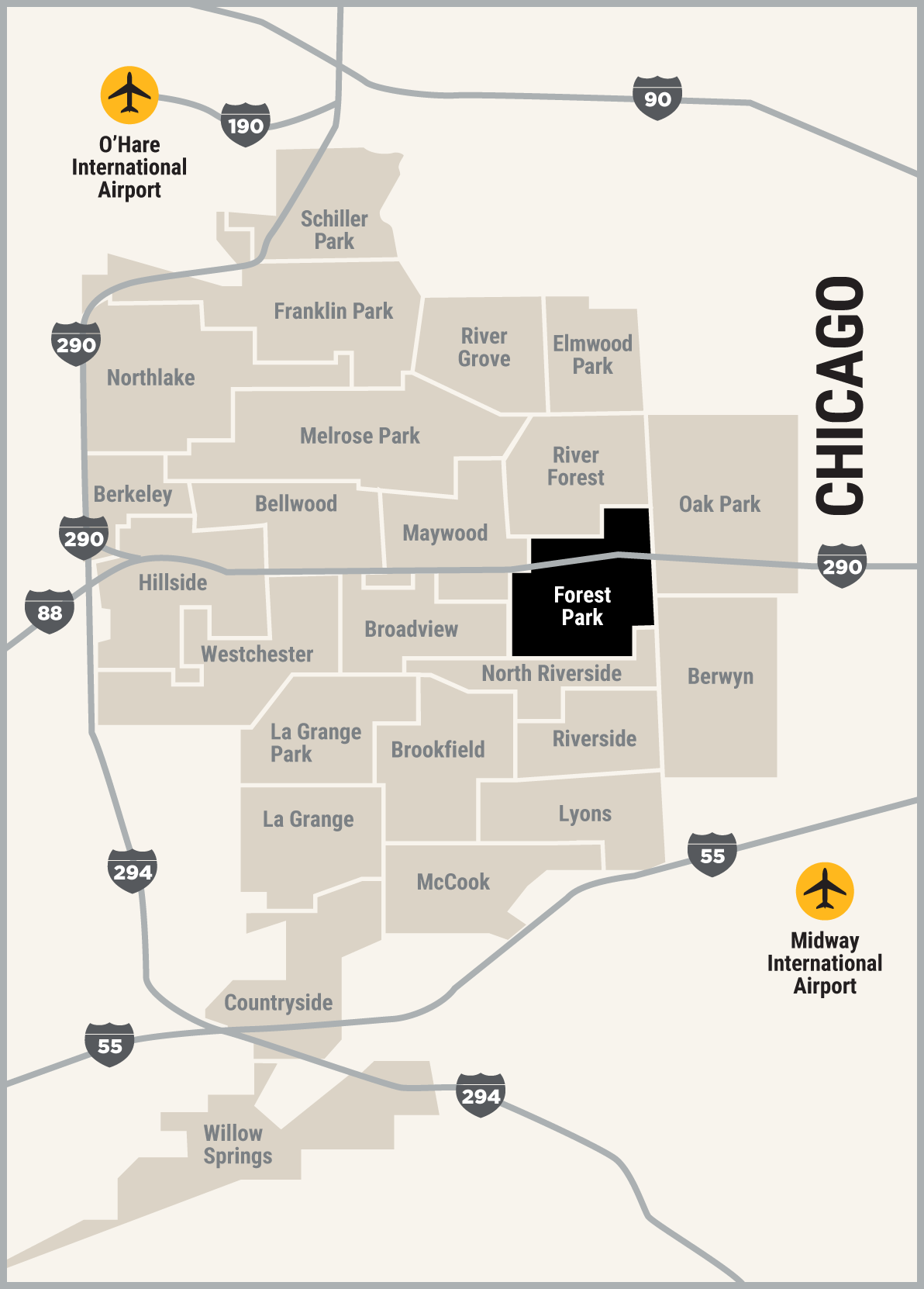 You Might Also Be Interested In...
There's More To Discover!