6615 Roosevelt Road
Berwyn, IL 60402

PLACES TO STAY
Meet us where you can live above the legends

Have you ever wanted to stay above a legendary music venue? Then the FitzGerald's and Babygold Sleepover Castle is the place for you!

From the living room in this luxury Airbnb apartment, you can see the outdoor patio and live stage of Fitzgerald's, the famed nightclub in Berwyn that has been a gathering place since the early 1900s.

The venue started as a hunting lodge until 1925 and then housed the renowned music venue The Hunt Club in the 50s and 60s. In 1980, the FitzGerald family built what would become a legendary live music venue, hosting everything from jazz to country acts.

More recently, Chicago entertainment veteran Will Duncan took over FitzGerald's, partnering with famed Chef John Manion to bring Babygold BBQ to the venue.

Your castle above it all is a three-bedroom apartment where you can order BBQ to-go and watch the music from your living room or head downstairs for dinner and dancing. Either way, it's sure to be a night to remember.
Best Time to Visit
Check the FitzGerald's concert schedule for your favorite band and schedule your luxury stay around the show!
Costs
A night in FitzGerald's luxury castle starts at about $800 night.
Meet Your Guides
Upstairs in the castle, you'll have the apartment all to yourself (though your local Airbnb host gets rave reviews for excellent communication).

Downstairs in the venue, you may find Will Duncan, owner of the historic nightclub FitzGerald's as well as John Manion, famed Chicagoland chef and grillmaster at Babygold BBQ.

You'll definitely find live music acts jamming on the stage!
How To Get Here
FitzGerald's is located on the "Veltway" or Roosevelt Road. This road is home to a lively stretch of music venues and restaurants. The address for FitzGerald's is 6615 Roosevelt Road and the castle is above the venue.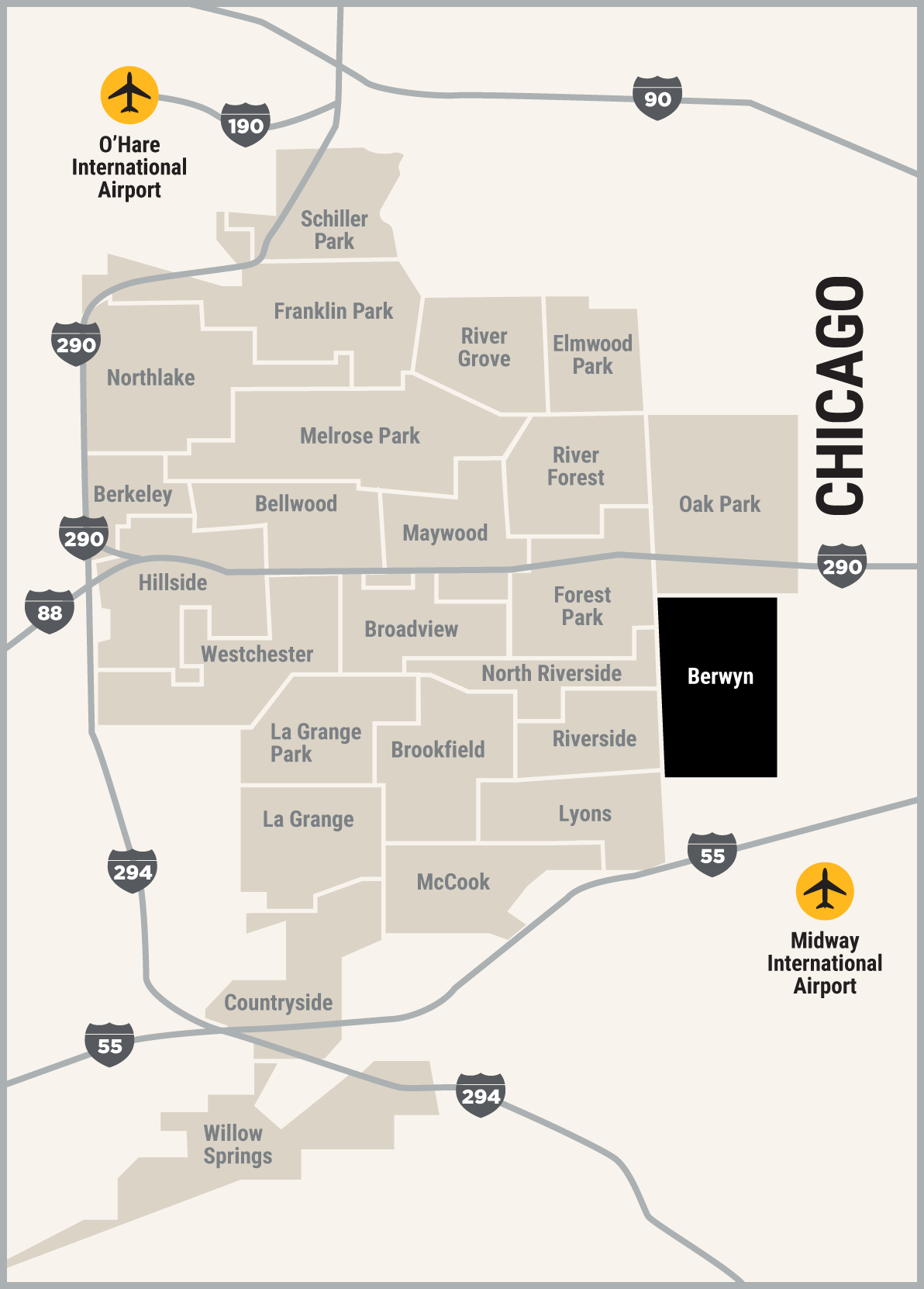 You Might Also Be Interested In...
There's More To Discover!